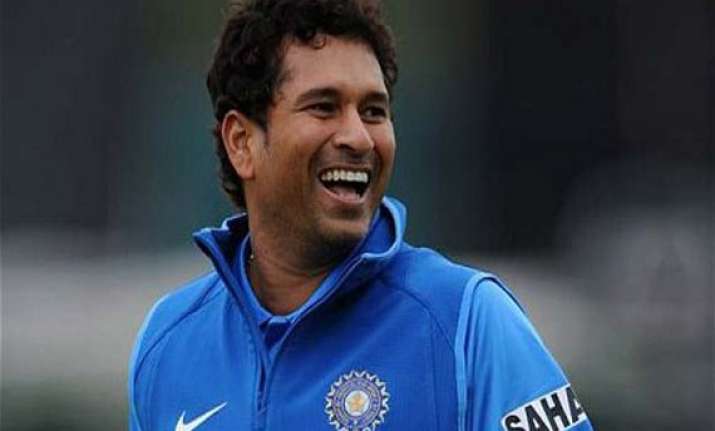 Mumbai: Commitment to his game of cricket had once compelled Sachin Tendulkar to call a private taxi in order to reach a match venue on time. "I have had a little bad experience while driving. I was going to Nagpur after my injury to play a one-day match and my flight was around 6 or 6:30 in the morning and my car's tyre got punctured at 5:30 am and I had to reach airport to catch flight. So I had to take a taxi to reach the airport. I was tensed that I won't probably get a taxi," Tendulkar told reporters at the launch of a rooftop Go-Karting circuit at Smaaash.
"It was a combination of taxi and rickshaw to reach the airport with all the bags. And I was able to practice that day. It was one of the challenging experiences of driving," he said.
The legendary cricketer admitted that he liked driving on the field and off it. "I am extremely passionate about driving, especially karting. I have done karting in a lot of places like New Zealand, Austria, Germany England, everywhere. This is one of the best tracks as far as grip is concerned. I would say it is a miracle what they have achieved in such a small space. It was an enjoyable and I would definitely come back again."
He said he designed a track for his friend Sanjay Narang and had lot of fun racing on that track. "The most amount of fun I had fun while karting when I designed a track for my friend Sanjay Narang and we used to kart at night," the 41-year-old said.
Tendulkar said karting should be encouraged so that the country produces some world class champions. "It is about encouraging all sports in India and karting is one of them. We should encourage karting. There should be as much following, appreciation and that is how you are going to get good results. We have produced formula one drivers so why not world class karting champions as well who can bring laurels to our nation," he said.