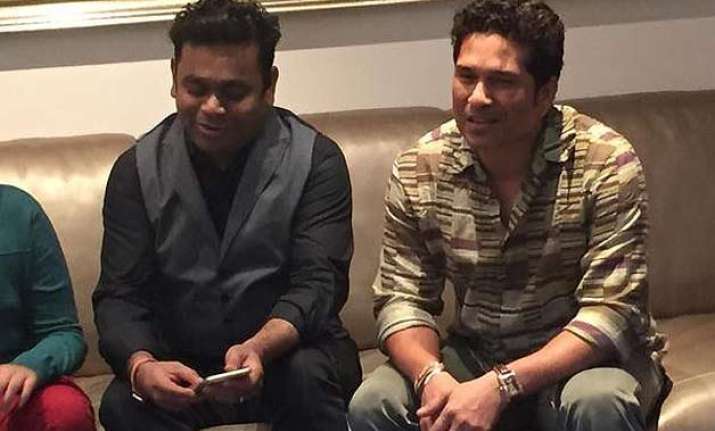 Mumbai: It was quite a get toghether when two legends  of India came together under a single roof.  It so happened that former batting legend Sachin Tendulkar hosted a lunch for the music maestro A.R. Rahman in Mumbai last weekend.
 Sachin Tendulkar took to the social media to inform about his meeting with A.R.Rahman .He wrote on his facebook page and twitter  handle "Met the music maestro A.R. Rahman over the weekend. Enjoyed hosting him for lunch at home with some chat - Dil se!! "
Both Sachin Tendulkar and A.R. Rahman have created a special place for themselves in the hearts of Indians which is evident from the fact that both of them have a millions of fans.