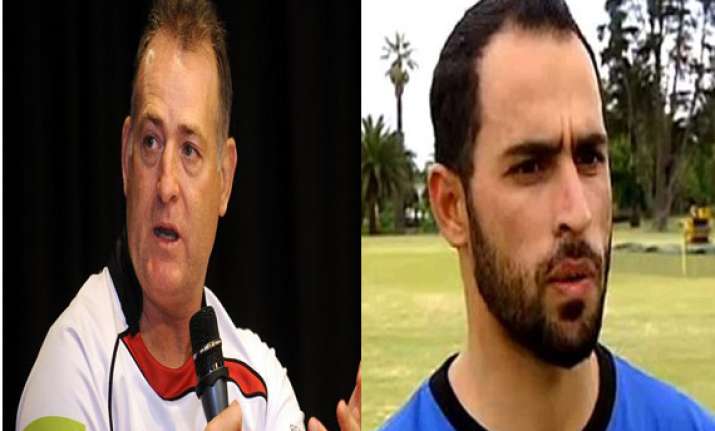 Sydney: It is reliably learnt that Australian Rugby great David Campese has been suspended as a rugby commentator by a South African television station over the tweets in which he had said that Muslim cricketer Fawad Ahmed should "go home" if he refused to wear a beer logo on his shirt.
Cricket Australia agreed to the Pakistan-born leg-spinner's request not to wear the sponsorship logo of beer brand VB on his team outfit because of Islam's ban on alcohol.
This decision, however, sparked critical comments from sportspersons including former Australian cricketer Doug Walters, who said Ahmed should realise how much funding sponsors put into the sport and if he did not want to wear the uniform, he should not take their money.
His comment followed by Campese who tweeted : "Doug Walters tells Pakistan-born Fawad Ahmed: if you don't like the VB uniform, don't play for Australia. Well said Doug. Tell him to go home."
But In his latest tweets, posted late Monday, Campese apologised. "Just like to say sorry for comments. It is about sport and never has or will be about religion . Any one who knows me can tell you that," he said.
Campese said that he would call up Australian Cricketers' Association "to say sorry and to pass my message on".
"Sport is about team work and team. That was my point. Sorry again."
Ahmed, who became an Australian citizen in July after his application was fast-tracked, did not have the brewer's logo on his shirt during his international debut in recent T20 matches against England.
His case is not the first of its kind, with South African batsman
Hashim Amla
, also a Muslim, permitted not to wear the logo of Cricket South Africa sponsor Castle, a beer company, on his kit.