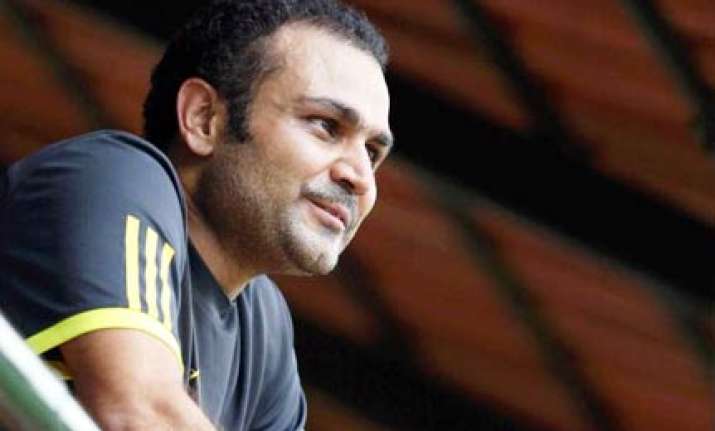 Dambulla: Indian opener Virender Sehwag on Tuesday said Sri Lankan off-spinner Suraj Randiv, who denied him a hundred in last night's ODI tri-series match by deliberately bowling a no ball, has apologised for his conduct.  
Sehwag was just one short of his 13th ODI hundred when Randiv, who had not bowled a no ball in the Test or ODI series this season, bowled one which was hit by the opener for a six. However, it did not count because the no ball amounted to India's winning run leaving Sehwag on an unbeaten 99.  
Randiv's antics were criticised by Sehwag in the post match press conference but the issue seems to be cooling off after the Lankan bowler offered apologies.  
"Randiv came to my room and apologised," Sehwag wrote on his Twitter page.  
India comprehensively won last night's match by six wickets but the conduct of the Sri Lankan team upset the visitors' camp.  
Minutes after the game, a livid Sehwag told reporters that Sri Lanka had used such tactics earlier also, pointing out that they had left Sachin Tendulkar stranded at 99 with a similar strategy in a match in Cuttack.  
Sri Lankan Cricket, on its part, has already conveyed its apologies for the incident to the Indians and has even promised action after getting the team manager's report on the matter. PTI