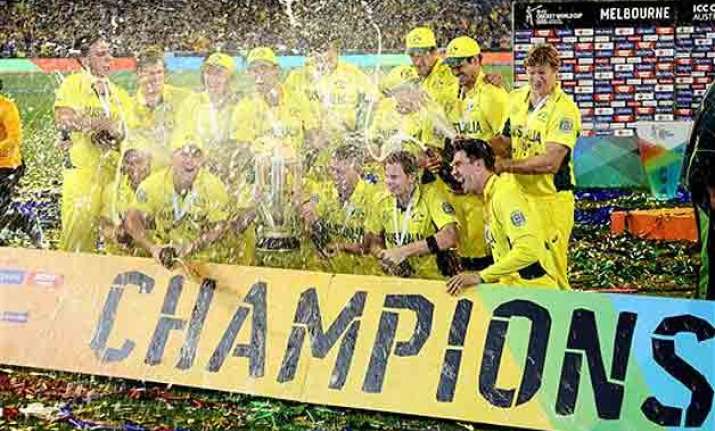 Melbourne: Cricket Australia (CA) will hold a public celebration for its World Cup winning squad at Federation Square here on Monday.
The team will take the stage with the World Cup trophy before signing autographs and meeting their supporters. Fans will have the chance to hear from captain Michael Clarke and coach Darren Lehmann.
"The public celebration is the team's opportunity to show thanks to the Australian public which came out in force throughout the World Cup to support the team," CA said in a statement on Sunday.
Australia defeated New Zealand by seven wickets in the final to clinch their fifth World Cup title at the iconic Melbourne Cricket Ground (MCG) here on Sunday.