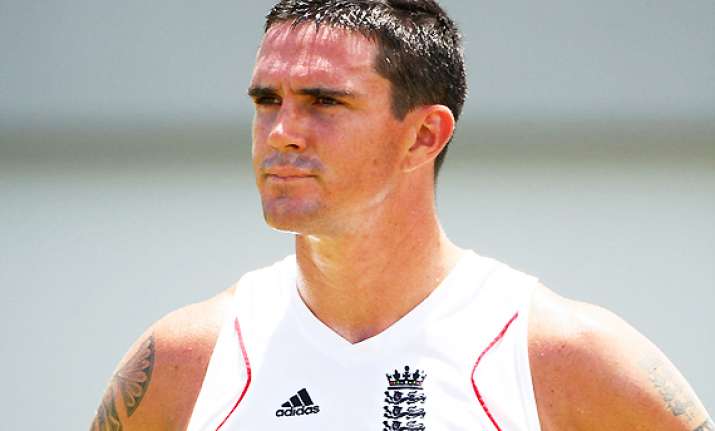 London, Oct 8: England batsman Kevin Pietersen, who was rested for the home one-day series against India, intends to continue playing all three forms of the game for the country and has his sights set on a place in the 2015 World Cup.

"You're a long time retired. I have got things I want to achieve in the game. I'd love to get into double figures for the number of international one-day hundreds and it's just a case of fulfilling your talent. When you get to 35, 36, or 40, 45, you want to know you've done that," Pietersen said.

"You don't want to look back and think, 'shit if only I'd played an extra 12 months'. You'd miss it. Anything can happen in your life, anything horrible can happen, you want to know that you've fulfilled your potential and your talent. I do believe I'm lucky enough to have been given quite a good talent and I want to try and fulfil that," he said.

Pietersen was all set to play against India at home but was asked by the management to miss the series, The Independent reports.

"When offered the opportunity to have a break I happily accepted. Yes the wrist was sore but that didn't have much to do with it. It's a policy the ECB has now and I think it's a brilliant policy as you want to keep your senior players fresh," he said.

Pietersen is now looking towards the 2015 World Cup.

"It would be bad form to think otherwise. It would be disrespectful to Alastair Cook and the England team just to be taking up somebody's place for the next year or just for this tour and then deciding in November, I'm not bothered."

Pietersen's ODI form has not been so good, which has seen him average 23 in his 30 innings since his last hundred.