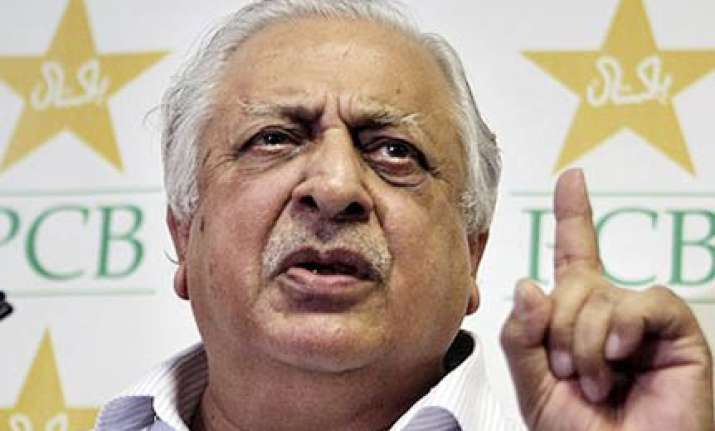 Karachi: The Pakistan Cricket Board on Tuesday ruled out suspending any of its players accused of spot-fixing until the police completes investigation and produces incriminating evidence.
PCB chairman Ijaz Butt said the investigation was on and there were just unproved allegations so they will not rush to any action.
Skipper Salman Butt, pace duo of Mohammad Amir and Mohammad Asif and stumper Kamran Akmal are under the scanner after an alleged match-fixer Mazhar Majeed claimed that many Pakistani players were involved in spot fixing.
The Scotland Yard has questioned both Majeed and the four cricketers in the matter.
"There is a case going on with the Scotland Yard. This is only an allegation. There is still no charge or proof on that account. So at this stage there will be no action taken," Butt told 'Cricinfo'.
The Chairman refused to reveal if the scandal figured in his chat with Shahid Afridi, who will return as skipper for the one-day series.
"This is an internal matter and I don't want to speak about it," he said.
The ICC had also said yesterday that it will wait for the reports from its Anti-Corruption and Security Unit (ACSU) and London police before deciding the next course of action.
ICC President Sharad Pawar had said that the guilty will be handed ruthless punishment. PTI