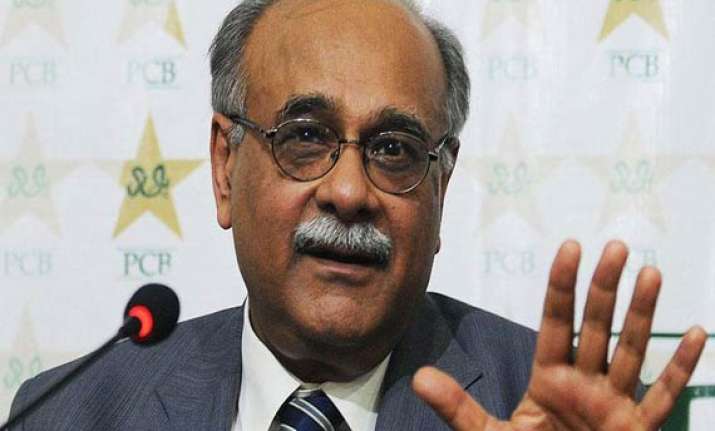 ISLAMABAD: The Pakistan Cricket Board has avoided bankruptcy and expects to earn about $300 million by 2023 after getting assurances from test playing countries during an ICC board meeting in Dubai.
PCB chairman Najam Sethi said Friday that the board would have gone bankrupt over the next two years had they not gotten written commitments from other cricket boards, especially India, to play against Pakistan.  
"We will be getting rupees 30 billion (about $300 million) from the bilateral tours in which obviously the bigger role will be of India," Sethi said in Lahore. "We have signed Memorandum of Understandings with all of them, including India. Few of them had to cancel their agreements with others to play against us."  
The United Arab Emirates has been Pakistan's "home" venue since gunmen attacked the Sri Lanka team bus in Lahore in 2009.  
"The problem is if we don't have home tours we don't earn money," Sethi said. "When they come here or wherever we want to play against them we earn money from which our domestic cricket is being looked after."  
Pakistan "conditionally" supported the proposal of three major cricketing countries in bringing changes to the future governance and financial structure of the ICC during the board meeting.  
Sethi also said it was decided that the ICC president in 2015 will be from Pakistan.  
In another development, Sethi said he hoped fast bowler Mohammad Amir's five-year ban will be reduced to four years after the ICC's anti-corruption laws are revised at the next board meeting in June in Australia.  
Amir was banned in 2010 for deliberately bowling a no-ball during the test match against England, but he pleaded guilty unlike teammates Mohammad Asif and Salman Butt, who unsuccessfully contested their long bans.  
"After the report is presented in June we will make a petition of Amir according to the news laws," Sethi said. "My understanding is that his punishment will be reduced by one year and he will be able to play domestic and first class cricket."