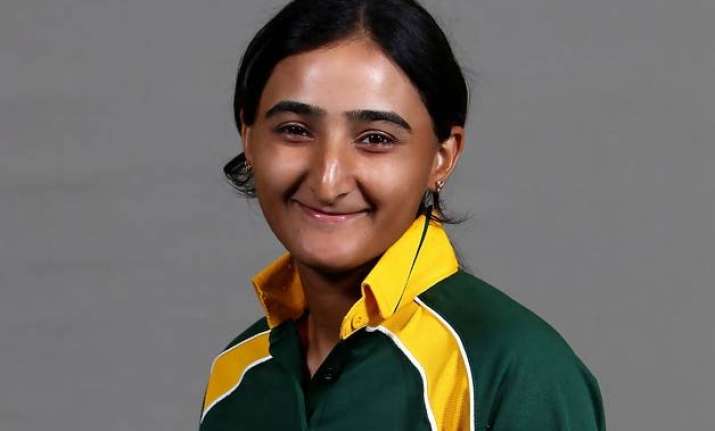 Bismah Maroof is in the form of her life at the moment. A rising star in the Pakistani women's cricket team, Bismah won three consecutive Player of the Match awards in the recent series against Bangladesh.
In an interview with a Pakistani newspaper, Bismah revealed that she is inspired by Indian batsmen, Virat Kohli and Suresh Raina. She's the second female cricketer to admit to being a fan of Kohli after English player Danielle Wyatt, who famously tweeted a marriage proposal to the dashing Indian strokemaker. Bismah, however, was a bit more restrained.   
Asked who she modeled her game after, the lefthander from Lahore replied, "My batting style is natural but I'm mostly inspired by right-handed players. I am a huge fan of Michael Clarke and watching and learning from players like Suresh Raina and Virat Kohli helps me improve my shot selection and construct my innings."
Even though she is just 24, Bismah is already a veteran, having played 74 ODIs and 59 T20Is. She made her international debut against India at the tender age of 15.
In addition to her batting, she also adds value to the team by bowling legspin.
One feat that has eluded her so far is a century. Her highest score in international cricket is 99. Kohli, on the other hand, already has 33 international tons. Hopefully, watching all those videos of the Indian Test captain will help Bismah convert fifties into hundreds soon.