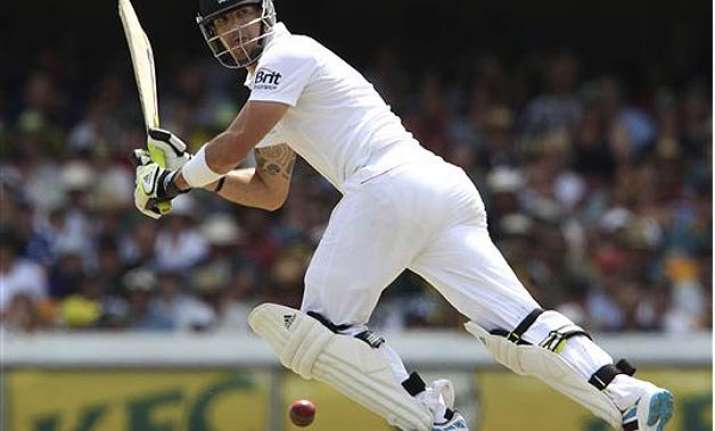 London: A year ago, England decided it could no longer live with the divisive dressing-room influence of Kevin Pietersen and ditched its most talented and prolific batsman.
The realization is dawning on English cricket, however, that it can't live without him.As the national team lurches from one embarrassment to another, Pietersen is being held up as a potential savior.
As one British newspaper put it recently, he could go from being the outcast to the messiah.From the moment he was dumped after last year's Ashes whitewash by Australia—so, as England put it, the team could build a new "ethos and philosophy "—Pietersen has said he would do anything for another chance.
It seems barely a day goes by when Pietersen, a brash, social media-friendly character, doesn't beg for a recall. And in the past few weeks, Pietersen has been given fresh hope.
Colin Graves, the incoming chairman of the England and Wales Cricket Board, said last month that players would be picked on performance and not personality when he takes over the role in May. Then, England was eliminated at the pool stage in the Cricket World Cup with barely a whimper, its exit sealed by a humiliating loss to Bangladesh.
Cue fevered speculation about a return for Pietersen."There will be a change of scenery at board level with the ECB," Pietersen told Fox Sports in Australia, "and I've always expressed my desire to play for England again if I get the opportunity.
"It seems encouraging but I've obviously got a few steps that I've got to climb."Officially, Pietersen is in Australia to work as a television pundit with Fox for the knockout stage of the World Cup. Yet he is using the stage to promote his potential usefulness for England.
"I don't think my best days are behind me," Pietersen said on Tuesday. "That's nonsense—I reckon I've still got quite a few test hundreds in me."
Graves said Pietersen would need to play county cricket in England if he is to stand a chance of being selected for his country. Selectors "can't ignore" Pietersen, Graves added, if he is scoring runs at county level.
"Forget personalities," Graves told The Daily Telegraph. "Selectors pick the best players in form, taking wickets, and scoring runs. That is their job."
The Telegraph has reported that Pietersen is willing to turn his back on his lucrative contract with Indian Premier League team Sunrisers Hyderabad to ensure his availability for English county cricket ahead of summer series against New Zealand and Australia. Pietersen retweeted a link to that story, and told Fox: "That's what I'm looking at at the moment."
Pietersen is a former England captain and the country's all-time leading run-scorer in all formats. He has played 104 tests, 136 one-day games and 37 Twenty20 fixtures.
If he does make a dramatic England return, Pietersen would have to mend some relationships that are likely to have been affected by allegations in his autobiography, released in October, that a clique in the England side bullied and intimidated teammates. He was also very critical of former players and members of the coaching staff.
Pietersen was one of the top players in the recent Big Bash T20 tournament in Australia for Melbourne Stars, and played without pain, showing he could be over a knee problem that affected the last years of his test career.
Surrey deregistered Pietersen six months ago after a summer in which he played only T20 cricket, but would be the favorite to resign him if he can secure a release from his arrangement to play in the IPL.
"When you don't play any form of international cricket and you've had it for such a long time, anything, absolutely anything (will do)," Pietersen said. "Test cricket, one-day cricket, playing for your country, is very special."