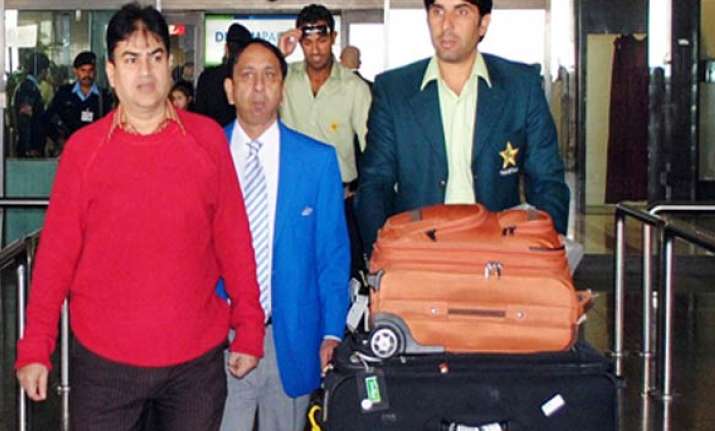 Karachi, Feb 8 : Refuting rumours about grouping in the team, Pakistan cricket team vice-captain for the upcoming World Cup, Misbah-ul-Haq has said that all the players are united  in their resolve to win the World Cup.
"Winning against New Zealand in the Test series and then in the ODI series would has helped the team lift its confidence before the upcoming World Cup," Misbah told reporters  here on Tuesday on his return from New Zealand.
Pakistan lost the twenty20 series during New Zealand tour, however, they bounced back strongly and managed to clinch the Test and ODI series against hosts to end the marathon 45-day tour with celebration.
The middle order batsman, who spearheaded the team in the Test series said that the team badly needed series triumph in ODIs against New Zealand to boost their morale ahead of the world cup.
He further said that the team is fully united and he also rubbished rumours of rift among players over captaincy row. "The team is united and we all played as one unit in New Zealand series, which we eventually won. There was no grouping not the on the basis of captaincy or anything else," he stressed.
"I am enjoying my good form I would try my level best to perform well in the World Cup as well," he added.
Former skipper Younis Khan said that he is very hopeful or Pakistan bid in the World Cup because the team is in high spirits after an impressive series triumph against New Zealand.
"The team played well in the New Zealand and I feel that the spirit, the team displayed in the series against New Zealand, if the team manage to replicate in the World Cup then we have a high chance to perform well in the World Cup," he added.
Pacer Umer Gul, concurred that the team is in high spirit after their Tests and ODI series victory, which puts them among the top title contenders for the World Cup.