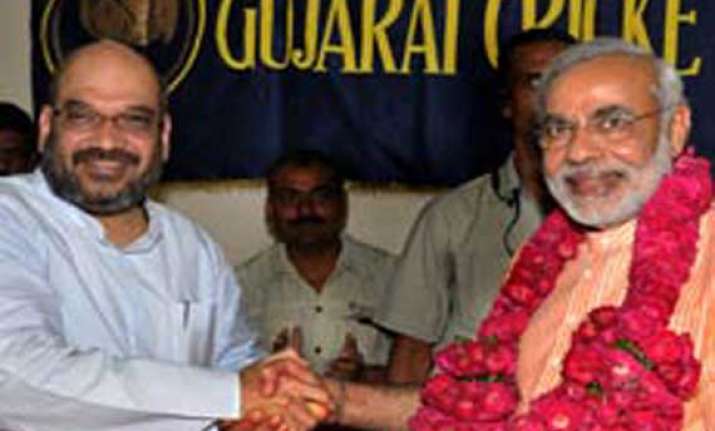 New Delhi: In the high-profile guest list of swearing-in ceremony of India's PM Nrendra Modi was Amit Shah, the right hand of Modi, who is credited for BJP's excellent performance in Uttar Pradesh.
Amit Shah is not just known for his political expertise but also can be seen as future vice-presidents of the Board of Control for Cricket in India (BCCI).
In fact, cricket expert Amit Shah has been an active member of the Gujarat Cricket Association with Modi as its president. While experience may not be an issue, cricket administration in the country may see an overhaul if Shah - who has already represented Guajarat in BCCI's Annual General Meetings, becomes the vice-president.
While cricket in the country enjoys quality facilities when compared to other sports, Modi through Shah can bring in changes in BCCI as an organization. This especially as N. Srinivasan - BCCI's president since 2011 - has been suspended by the Supreme Court as the board's chief. Even if the suspension is revoked by the apex-court, he is likely to face stiff opposition when his term officially ends in September.
Srinivasan's return in the cricket industry is difficult for another reason.
Narendra Modi has already outlined his vision for Indian sports when he reportedly said that Indian sportspersons should be treated like defence personnel when it came to their training.