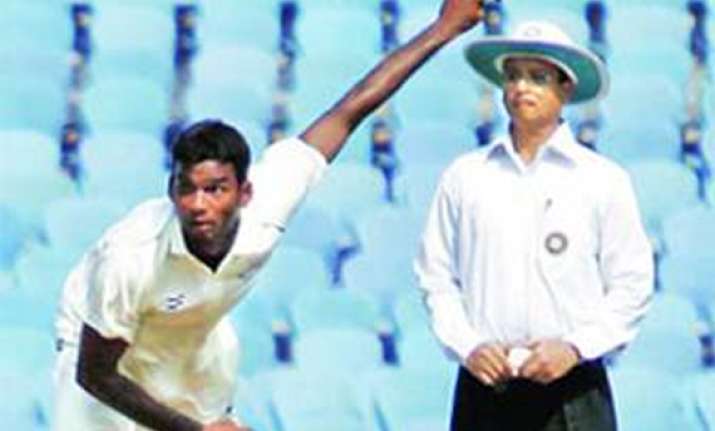 Mumbai, Nov 4 :  On Friday midnight Mumbai A player Javed Khan's father Mohammed Jayish Khan passed away in a hospital while undergoing open heart surgery, and the very next day Javed was to play a match against England.
Javed turned up at the D Y Patil Stadium to play the three-day first-class game against England  on Saturday, and in  17 overs, he picked up two wickets — that of batsman  Jonathan Trott and centurion Jonny Bairstow.
In an sms   to one of his friends on Saturday morning, Javed said he was playing this match "for his father", reports The Indian Express.
Mohammed Jayish Khan was buried in Mumbra on Saturday afternoon, around the time that Javed got Trott's wicket.
Most of his teammates in the dressing room did not know that Javed had lost his father. And those who knew didn't want to talk about it because they thought it would affect Javed.
"Javed is in great form and it was very brave of him to come out and play today," said his school coach Raju Pathak.
Javed was inconsolable through the early hours of Saturday morning.
Says Pathak:  "By 5 am, we advised him to play the match. He was crying the whole night and was in a state of shock. But this match against England was a big opportunity for him.
"His father was keen to see him bowl against England. So he did what his father would have wanted him to do."
A former Mumbai Under-19 regular, Javed scored a crucial 40 off 27 balls to give Mumbai a first innings lead in the C K Nayudu Trophy last week.
He followed this up with a six-wicket haul, helping Mumbai record an outright win over Baroda.