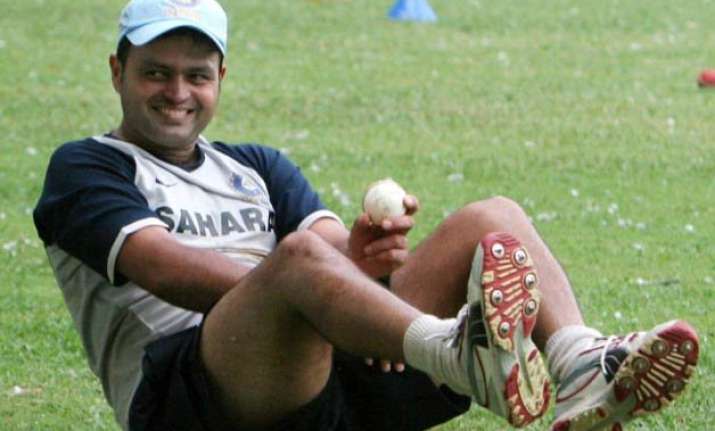 Chandigarh: Dinesh Mongia has claimed innocence and is mulling legal action against New Zealand cricketer Lou Vincent, who has alleged that the former India cricketer was involved in fixing during the unsanctioned and the now defunct Indian Cricket League (ICL).
Vincent had told a London courtroom that Mongia was one of the key members of a "Gang of four", that also included former New Zealand captain Chris Cairns and pacer Daryl Tuffey, fixed matches during the ICL.
"I totally deny these allegations. I don't know what Mr Vincent was doing then, what he is doing now. What kind of cricket he played with Chris Cairns or Cairns played with him," the 38-year-old Mongia said here.
He also said that he will consult his lawyers regarding next course of action since his image had been tarnished.
"I played cricket at top most level, I have done nothing wrong," Mongia, who played 57 ODIs for India, said.
About ICL, he said, "youngsters got a chance then and I too played for the league. After that IPL came, now, if someone says wrong things about IPL, this is not right.
"I would say if somebody like Vincent is making such a statement, then something is really wrong. As far as I am concerned, I have never had any problems with Vincent," he said.
"As far as I am concerned, I am totally clean. If there is anything Vincent has anything against me, let him come out with proof," he said.
He said though he played for the Chandigarh Lions "but I don't know what the New Zealanders (Cairns, Tuffey and Vincent) were doing".
The 36-year-old Vincent spoke at the Cairns' perjury trial where he admitted that while playing for Chandigarh Lions in the ICL, he took part in match-fixing on the senior cricketer's insistence.
Vincent took the names of Tuffey and Mongia during the trial.
He said that he had been suffering from mental health problems and depression at the time and "felt good to be part of a gang".
"Now, Tuffey's name has also cropped up. I don't know what kind of distress or depression Vincent is going through, about which I have come to know through the media," Mongia said further.
Replying to a question, Mongia said, "..I will consult with my legal team and decide what action needs to be initiated."
He also showed a document from ICL.
"I have this No Objection Certificate given by ICL with me, they have given in writing that no parties have any claim on anybody..." he said. .