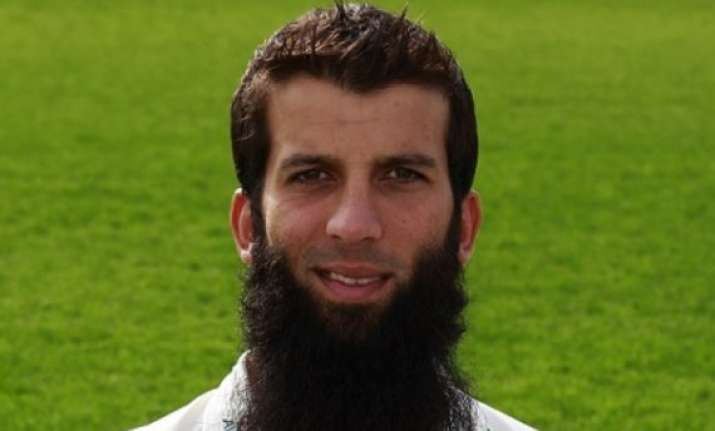 Moeen Ali capped a breakthrough season by being crowned Player of the Year at the inaugural Asian Cricket Awards on Tuesday night.
The Worcestershire all-rounder fended off competition from Ravi Bopara, Adil Rashid and Varun Chopra to scoop the award at a ceremony at Lord's.
Ali made his international debut in a 50-over match against the West Indies in February, and was then part of England's squad for the World Twenty20 in March.
The 27-year-old was called up to England's Test set up for the Investec Series' against Sri Lanka and India, taking 22 wickets and scoring one century in his first seven Tests.
Ali said: 'I'm very happy and very proud. It's a great achievement to be the first person to win this award. It has been one of those seasons where I took every day as it came. I didn't get too excited or too down. I just enjoyed every single minute of it.
'I always feel I can do better. This was my first full season in international cricket and it is a stepping-stone. Hopefully I can go from strength to strength.
'Walking out at Lord's on Test debut against Sri Lanka, the feeling was unbelievable. I wasn't that nervous, my dad was more nervous than I was, I just enjoyed every bit of it.'
Ali added: 'I didn't expect to do so well. I just worked hard and got the pace of the game because international cricket is completely different to first-class cricket. I just enjoyed it, put my head down and did my job.'
Middlesex 23-year-old Ravi Patel won the Young Player of the Year award, while former England captain, Sky Sports commentator and Sportsmail columnist Nasser Hussain won a Lifetime Achievement award.