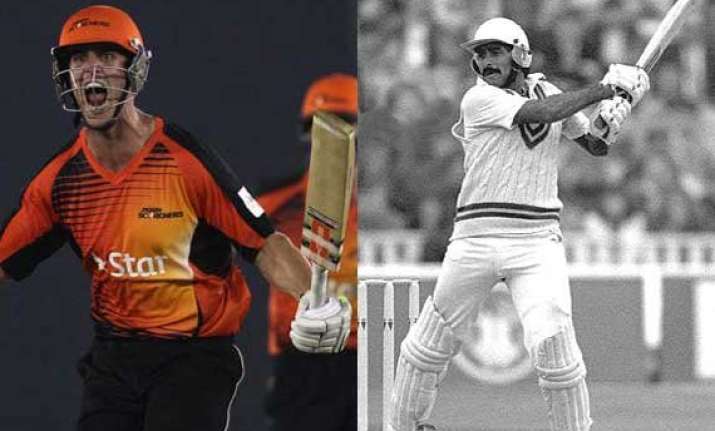 New Delhi: With the advent of T20 cricket, the fans now get to see some scintillating batting performances. There are situations in a match not just only in T20, but ODI too when you don't have any clue where would the match go, but in the end suddenly you see the last ball going out of park and the batsman seal the win for his team.
We witnessed the same in the ongoing CLT20 when Perth Scorchers needed 12 off the last 2 balls and Mitchell Marsh sealed it with 2 sixes.

Let's have a look on the batsmen who pulled off a thriller on the last ball:

1) At the time of 1986 Austral-Asia cup in Sharjah, when Pakistan needed a six of last ball to win the final against India, Javed Miandad hit the last ball of Chetan Sharma for a six and secured a historic victory by one wicket.