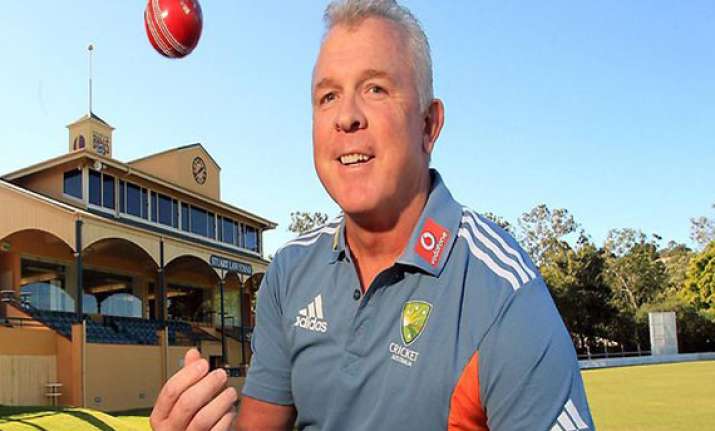 Brisbane, Australia:  Ex-test paceman Craig McDermott has been recalled to work with Australia's fast bowlers ahead of the Ashes series against England.
Cricket Australia issued a statement Thursday saying the 48-year-old McDermott would return in a revised role for test cricket, with Ali de Winter overseeing the limited-overs fast bowling group.   
McDermott was Australia's bowling coach for 12 months until he quit suddenly in May last year, saying the touring commitments were having a big impact on his family.   
He had a positive influence on Australia's young pacemen, backing up his no-nonsense on-field reputation with a back-to-basics approach to fast bowling that could be one of the keys to Australia ending a run of three consecutive Ashes series defeats.   
Australia is hosting the next series starting next month in Brisbane and has an injury depleted squad of quicks.   
"There is obviously a huge focus on regaining the Ashes this summer and I'll work as hard as possible to prepare our bowlers for the challenge," McDermott said.   
An aggressive, red-head, McDermott made his test debut at 19 in 1984 against the West Indies and took 291 wickets in 71 tests in an injury-restricted career before retiring in 1996.   
McDermott took 30 wickets in his first Ashes series in 1985 in England, and 84 in all tests against England including a best innings haul of 8-92 in the nine-wicket win at Perth in '91.   
Australia head coach Darren Lehmann welcomed McDermott back into the fold and said the split roles of the coaches allowed each of them to focus on specific goals in their formats.   
"Less time travelling for both Ali and Craig also means more time at home to plan, work with the states ... and also directly with the bowlers on technical aspects or other areas for improvement," Lehmann said.