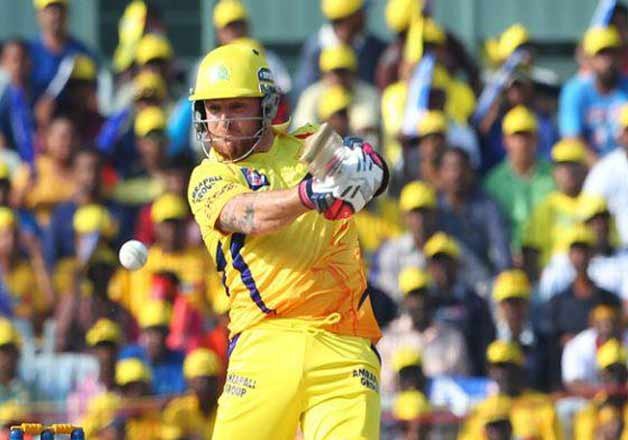 Mumbai:  Praising Brendon McCullum for his aggressive style of leadership, Kiwi pacer Tim Southee feels that the New Zealand captain has set a new benchmark in world cricket for others to follow.
"He's changed the game and other teams are trying to be as attacking as Brendon has been. He's, sort of, set a standard as captain to follow. Others are trying to emulate what Brendon is doing, his aggressive mindset," the 26-year-old pacer said in an interaction with PTI.
Southee, who grabbed 15 wickets from 9 matches in the World Cup in which his country finished runners-up to tournament co-hosts Australia, credited McCullum for taking Kiwi cricket to greater heights.
"Probably the reason why New Zealand cricket is where it's today is through his captaincy, his aggressive nature and the way he manages players. His man management is outstanding.
The attacking mindset that he brings in is probably the reason why we are where we are today," said Southee.
With their stupendous run in the World Cup, New Zealand jumped eight places in the world one-day rankings and are currently lying third behind champions Australia and 2011 winners India in the pecking order.
Southee, who formed a lethal new ball partnership with left-arm pacer Trent Boult in the 50-over showpiece event in which the latter was the joint highest wicket taker with Australia's Mitchell Starc, said the fast bowling scene in his country looks bright at present.
"I think it's in good state at the moment. A lot of young bowlers coming through and we have got great talent in fast bowling dept at the moment it's bright for a few years yet," said Southee who has taken 6 wickets in 7 games for Rajasthan Royals in the ongoing Indian Premier League.
On the contribution of Shane Bond, who was New Zealand's bowling coach till the conclusion of the World Cup, Southee said the younger fast bowler's in the team were fortunate to be guided by the one-time world's fastest bowler.
"He's done a great job since he's been there. He's got a great group of guys to work with. The group, coming through, is very talented. We were lucky to have someone of his caliber to mentor the young group coming through. The guys would have learnt a lot since the time he's been there. It will stand them in good stead for the years to come."
On his own recent form Southee - who has taken 136 wickets in Tests since bursting on the scene as a 19-year-old against England at Napier with a 5 for 55 haul - said he was always striving to improve.
"I am always trying to get better. It's nice to see some results coming your way."
Asked about his potent new ball partnership with left-arm Trent Boult, Southee said they understood each other and performed well in tandem.
"We complement each other well with a right-left combination. Fortunately, we both swing it; it's a massive asset in any conditions. We get on pretty well and know each other and each other's game pretty well. If we can get swing, we become even more dangerous."
New Zealand lost in the World Cup final to Trans-Tasman foes Australia, and Southee said his country had a great run before tripping at the final hurdle.
"Every team plays the tournament aiming to reach final. We played some unbelievable cricket throughout the World Cup. We had a tremendous run in the World Cup. It's a
great experience.
"Yes it was disappointing to get a shot in the final and come up second best on the day we were beaten by a better side. However, we will all be better for the experience."
Southee said his role model in his younger days was Australian pace bowler Glenn McGrath when asked whether he wanted to follow in the footsteps of New Zealand cricket legend Sir Richard Hadlee.
"I don't think I will come even close to what Sir Richard did. He's a class of his own. He's a great role model and a fellow-Kiwi to look up to. But he was a little bit before my time. My role model growing up was Glenn McGrath.I enjoyed watching him bowl."
Saying he was enjoying his stint with the Royals in IPL, Southee said, "It's a great environment with freedom to perform and express ourselves."
He was also complimentary about Shane Watson as the Royals' captain and Rahul Dravid as the team's mentor.
"It's great to come over and play with the likes of Watson, Steve Smith and to talk to someone like Dravid who is one of the greats of the game."