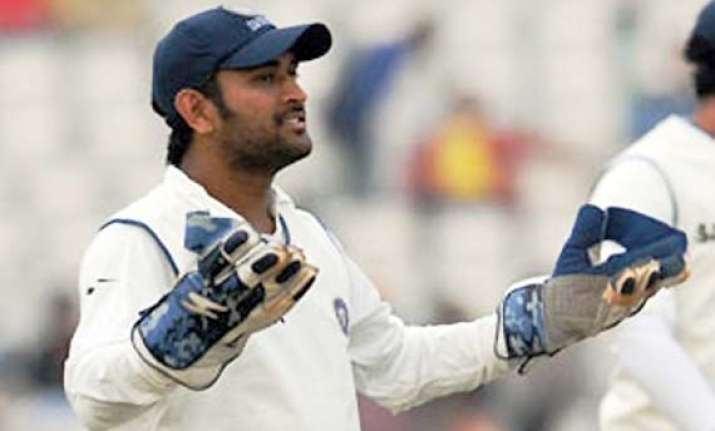 Nagpur, Dec 17: A dejected India skipper Mahendra Singh Dhoni today blamed his batsmen and quick bowlers in equal measure for the team's humiliating 1-2 series loss against England after the fourth and final Test ended in a draw here.
"I think we struggled in the batting and fast bowling but our spinners were on the mark. The difference between the two bowling sides was James Anderson, he bowled really well on all the four occassions," said Dhoni at the post match presentation ceremony.
"Most of the other fast bowlers looked quite average but he was the one who tested the batsmen quite often. I think the credit goes to him, there was not much support for fast bowlers on a track like this. But apart from that, I think the batsmen have to take the responsibilty of not putting enough runs on the board," he said.
England broke a 28-year-old jinx by achieving a historic Test series win on Indian soil, leaving the hosts embarrassed with a 2-1 verdict.
Dhoni struggled to explain as to why plans made in the dressing room were simply falling apart on the field as England showed great character in making a comeback into the series after losing the first Test in Ahmedabad by nine wickets.
"If you are playing on tracks that turn from the very first day, then you have to be at your best because if you commit one or two mistakes, you may be the side that will have to take the pressure.
"I think they (England) handled the pressure well, they batted well in Mumbai and were well supported by Kevin Pietersen. So, I believe that a session like those really matters. Two sessions or fours hours of play can make a major difference and that's what happened in the series," said the Indian skipper.