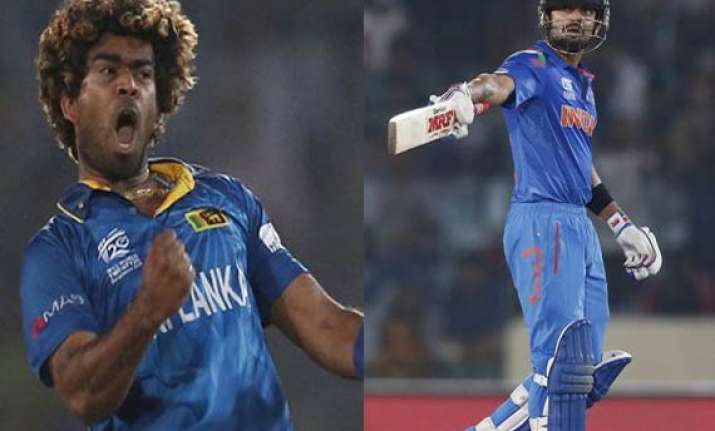 Mirpur: India stormed into the finals after defeating South Africa in the semifinals by 6 wickets and is now ready to face Sri Lanka in the final of yet another ICC championship after 2011 World Cup.
With the middle order in its extremely attacking form, it would be hard for the Lankan bowlers to sneak into the batting line up.
Virat Kohli
who led India to the final will be a tough challenge for Sri Lanka. If India wins the World T20, it will be the first team ever to win the ODI World Cup, Champions Trophy and World T20 together.
Sri Lanka's strength would be its bowling department which is performing consistently. The thing which would worry them is the poor form of their top order. It is the solid start that they are not getting. They struggled against West Indies in the semifinal but their bowlers did the job for them. The team will try to win the title in their third attempt in the final of world T20. Also this would be the last T20 world cup for Mahela Jayawardene and Kumar Sangakkara, so the Lankans would try to play their best  and win the championship for them as farewell gift.
Teams
INDIA:
RG Sharma, Yuvraj Singh, SK Raina, V Kohli, AM Rahane,
MS Dhoni
*†, R Ashwin, RA Jadeja, A Mishra, B Kumar, MM Sharma
SRI LANKA:
MDKJ Perera, TM Dilshan, DPMD Jayawardene, KC Sangakkara†, AD Mathews, HDRL Thirimanne, NLTC Perera, KMDN Kulasekara, SMSM Senanayake, HMRKB Herath, SL Malinga*
Here are the updates: