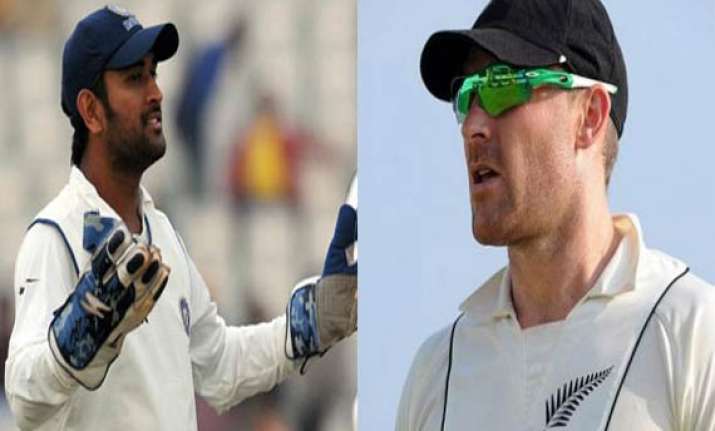 Auckland: India took full advantage of an influential toss to reduce New Zealand to 54-3 at lunch Thursday on the first day of the first cricket test.
Captain Mahendra Singh Dhoni won his sixth-straight toss in New Zealand - he won all five in the one-day international series - and called correctly for the 10th in his last 11 matches to give the Indian bowlers first use of a remarkably green pitch at Eden Park.   
Dhoni's New Zealand opposite, Brendon McCullum, had called the toss "important" - an exercise in Kiwi understatement as the drop-in pitch prepared for the match had a thick grass covering which promised considerable assistance to fast bowlers.   
McCullum had cause to reflect ruefully on the toss when he found himself, at No. 5, batting before lunch.
Here are the live updates: