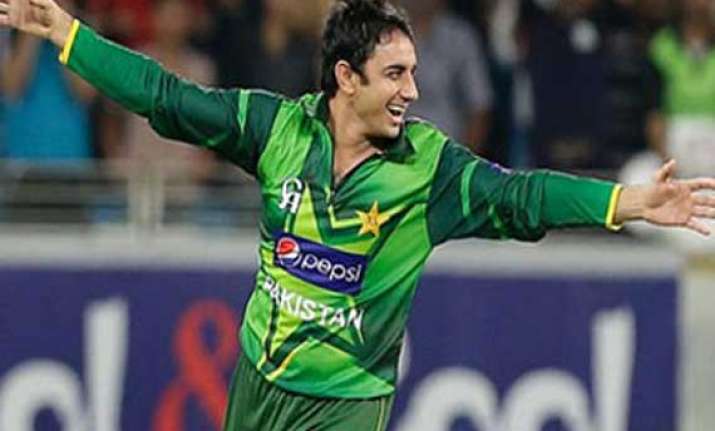 Pakistan's Saeed Ajmal, world's best off-spinner, says that its getting increasingly tough for bowlers to bowl in limited-overs cricket.
The 36-year-old believes the Twenty20 format and rule changes in 50-over matches have made a real difference.
According to Ajmal times have changed and there is hardly any respect for bowlers these days. The attitude and approach of batsmen has become more brazen and it has become very difficult for bowlers.
'Cricket is very fast nowadays and as a bowler you are always under pressure.'
Ajmal pointed out that batsmen were now playing attacking shots unimaginable a few years back.
'Batsmen can attack in T20 or 50-over cricket from the start and as a bowler you need to keep coming up with something new in every match,' he said.
Ajmal, who has taken 169 wickets in 33 tests, 182 in 110 ODIs and 85 in 63 T20s, explained that it was now commonplace for teams to get 100 or more runs in the last 10 overs of the two shorter formats of the game.
'T20 cricket is made for batsmen while in ODIs the five fielders inside the circle rule has brought pressure on the bowlers,' he added.