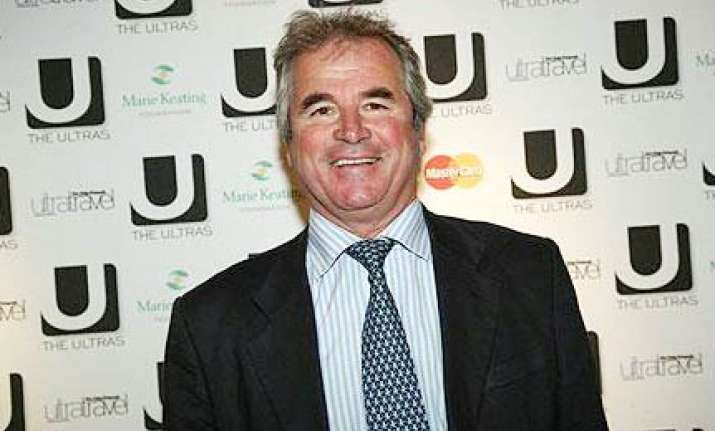 London: Rubbishing Dennis Lillee's claims that Australia have a better bowling attack and will win back the Ashes, former England captain Allan Lamb  termed ex-Aussie pacer's statement as 'absolute nonsense'.
"I think Dennis Lillee has lost it. He's talking absolute nonsense. He must be drinking that Bundaberg rum or something," Lamb told BBC Sport.
"I think on paper the England side is a far better all-round team and they should win pretty comfortably 3-1," he added.
Earlier, Lillee had questioned England 's ability to take 20 Australian wickets in the upcoming Ashes.
England , who would soon land in Australia for a five-match Test series that begins in Brisbane on November 25, will be keen to win the Ashes on Australian soil for the first time since 1987.
England have registered only three victories in 25 Tests in Australia but this time around the English team would be fancying its chances as the mighty Aussies are struggling with their current form.
But Lillee, whose new ball partnership with Jeff Thompson tore England apart in the 1974/75 series, said the Aussie bowling attack is still better-equipped than England .
"If I look at both attacks I think Australia - even without (Shane) Warne and (Glenn) McGrath - have a better attack than England ," he said.
" England 's spinning attack - they may use spin twins ( Graeme Swann and Monty Panesar) - may be better than ours because Nathan Hauritz is still evolving, but overall our attack is better and that's where games are won."
Lamb, however, begged to differ and instead, expressed confidence that English seamers in James Anderson, Stuart Broad, Steven Finn and Chris Tremlett would be more effective in the Australian conditions, while emphasising that off-spinner Swann may just prove to be the difference between the two sides.
"Swann will be a huge trump card," said Lamb, who was a part of Mike Gatting's victorious team in 1986-87.
"He's got better figures than Warne at the same stage of their careers. I certainly wouldn't lose any sleep over their spinners," he added. PTI