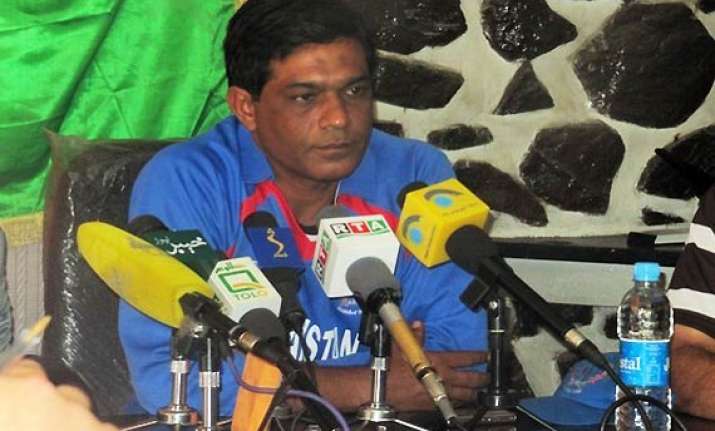 Karachi, Nov 18: Former Pakistan captain Rashid Latif on Friday lashed out at a former ICC anti-corruption chief for taking a decade to reveal that all top international teams were involved in fixing, not just Pakistan.

Paul Condon, the founding head of the International Cricket Council's anti-corruption unit, revealed this week that all of cricket's leading countries were involved in the fixing of major matches.

"In the late 1990s, Test and World Cup matches were being routinely fixed," Condon said in an interview with the London Evening Standard.

"There were a number of teams involved in fixing, and certainly more than the Indian sub-continent teams were involved."

Latif questioned why it took Condon so long to make that revelation.

"I can't understand why he took 10 long years to unearth the fact that all the teams, in one way or the other, were involved in fixing," Latif said.

"The long silence actually suggests that Mr. Condon turned a blind eye to the menace."

This month, Pakistani players Salman Butt, Mohammad Asif and Mohammad Aamer were jailed for between six and 32 months for spot fixing during the August 2010 Lord's Test against England.

Latif blew the whistle on his teammates for being involved in match-fixing during the 1994 tour of South Africa and Zimbabwe.

He also gave evidence to a judicial inquiry on fixing between 1998-2000 that resulted in life bans for Salim Malik and Ata-Ur Rehman, and fines for six other top players.

Latif acknowledged that fixing cannot be curbed totally but said "at least premier tournaments like the World Cup could be monitored".

"It's not rocket science only cricket knowledge with common sense that can destroy the efforts of maligning the sport."

Latif advised cricketers to galvanise anti-corruption efforts.

"The ACSU (ICC's anti-corruption unit) lacks the ability. They might be the best in their respective fields, but cricket is a different ball game.

"I have said it before and will say it again that cricketers need to be included in the ACSU to make it effective."