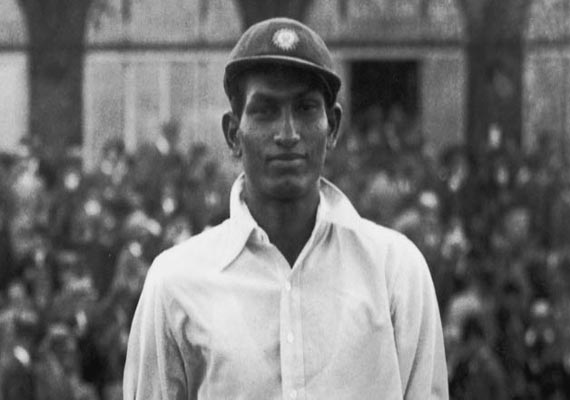 Indore, Jul 29: Family members of India's former Test cricketer, Late Captain Syed Mushtaq Ali, who had scored the first century for the country on a foreign pitch in 1936, have demanded that the sportsman's "unfulfilled dream" of having a cricket museum in the city.
According to the family, Mushtaq Ali, who died on June 18, 2005, always wished to create a museum in the city to preserve memorabilia like bats used during the Holkar period, rare photographs, among other things. However, due to legal cases and other problems, it is yet to take shape.
The Holkar Dynasty ruled over the terrains of Indore in the eighteenth century.
"In 1995-96, I had told the then Chief Minister Digvijay Singh about my father's wish when he was alive that he wished to set-up a museum in the city to preserve memories associated with the Holkar era cricket," Mushtaq Ali's son and former Ranji player, Gulrez Ali told PTI.
The erstwhile rulers of Indore, Holkars have patronised cricket a lot during the pre-Independence period.
"Following this, the Chief Minister moved a proposal in the Cabinet and a government house situated behind the Mahatma Gandhi Memorial (MGM) Medical College where Mushtaq Ali was born on December 17, 1914 was allotted for the purpose," he said.
However, the allotment was later stayed by the High Court following a petition after which it was caught into a legal problems. Later, Mushtaq Ali also stopped pursuing the matter.
Gulrez said that government should now come forward to set up a museum to preserve memories associated with the Holkar period in the birth centenary year of the cricketer next year.
Noted writer on cricket issues, Surya Prakash Chaturvedi said that Mushtaq Ali was a "real son-of-the-soil" for Madhya Pradesh as far as the game of cricket is concerned.