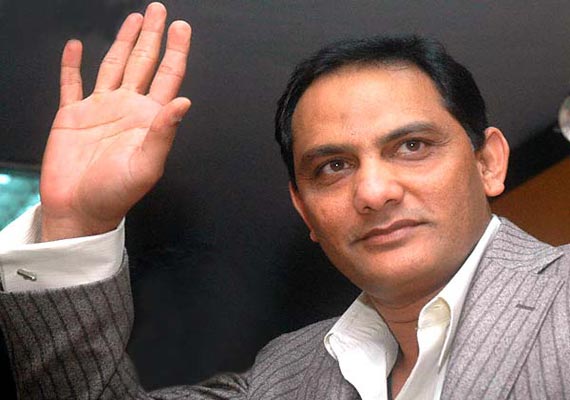 New Delhi, July 29: Former Indian cricket captain Mohammed Azharuddin was critical of young skipper Virat Kohli losing his temper while controversially given out during the second ODI against Zimbabwe.
"You cannot behave like this being the captain of the India. He should behave like a captain. I think he can tone down a little. It looks like he will be leading the country in the next few years, he should behave like one," said Azhar here Monday.
Kohli was miffed being given out to a controversial catch and argued aggressively with the umpires even after the third umpire ruled against him in Harare.
Azhar advised Kohli to tone down and said it would help him in future.
"He is a good batsman and has been consistent, is a good overall cricketer too. Toning down will be good for him only. It is good to be aggressive but some things are uncalled for. He has got the opportunity so use it to the maximum," said Azhar.
With the young Indian team doing well, Azhar said it will be difficult for seniors like Virender Sehwag and Zaheer Khan to make a comeback.
"It will be very difficult for them. The current team won the Champions Trophy, and also the tri-series in the West Indies. So to replace the winning combination will be difficult. The current team is doing well. The senior cricketers will need to perform well in the domestic circuit to try and make it to the team. They are not that old; in their early 30s so it is possible for them," he said.
On the controversial Decision Review System (DRS), Azhar said: "I think too much technology creates havoc. The on-field umpires need to be given more respect and more power than technology. I mean a wrong decision will only lead to disrespect for the umpires. You need to understand that it is already tough out there for the umpires."
When asked about the Indian cricket board's probe panel giving a clean chit to Gurunath Meiyappan and Rajasthan Royals co-owner Raj Kundra in the spot-fixing and betting scandal, Azhar said: "Whatever decision has been made, was made. I guess you have to stick by it unless and until they tell the
IPL
governing council to take action. I have not followed the news properly, so will be difficult for me to comment on it."