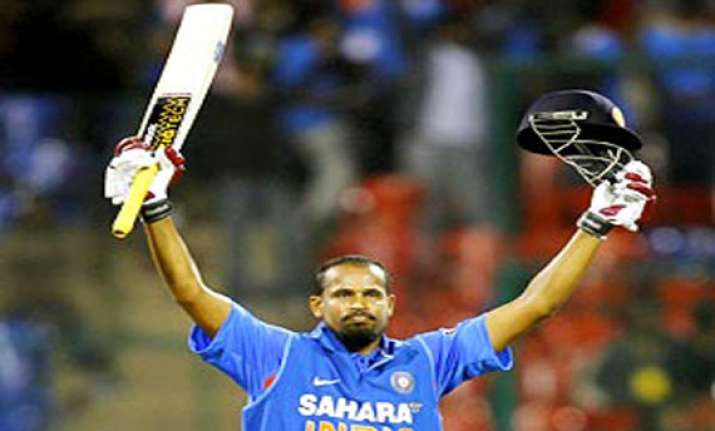 Srinagar: Explosive batsman Yusuf Pathan feels that if nurtured properly with adequate opportunities, Kashmir has enough talent to blossom at the  cricket arena of the country.
"Kashmir has enough untapped talent to produce some of the best cricketers in the country and all they need is adequate coaching and facilities," Pathan said here Tuesday after releasing the Downtown Champions League (DCL) logo which starts here in September.
All-rounder Parvez Rasool is the first cricketer from Kashmir to be selected for the national team. He earned a call-up for the one-day series against Zimbabwe but he has yet to make his bedut.
Rasool is one of the top wicket takers from Jammu-kashmir in domestic cricket.
Pathan also talked about his chances of returning to the India team.
"I assure you I shall be back in the Indian team within six months," Pathan added.
Due to the league many youngsters, otherwise seen aiming stones at security forces during clashes, would now be honing their aiming skills to hit the wickets during the matches.
"It is a very encouraging beginning for the league that somebody like Yusuf Pathan has come personally to bless the league," DCL president Sheikh Ashiq said.
The 12-team league will start in September.