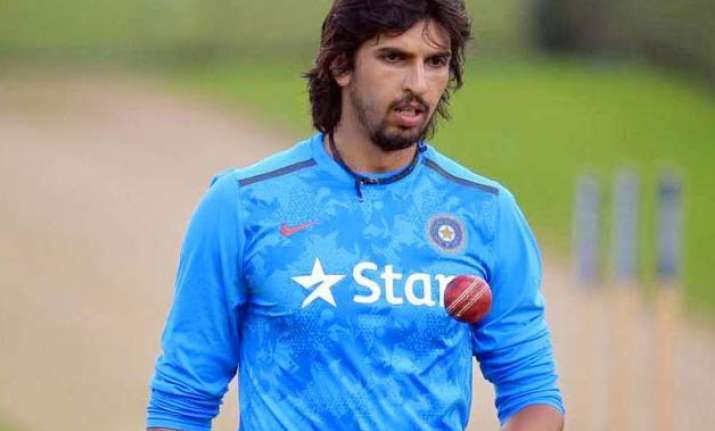 New Delhi: There could be a piece of bad news for the Indian cricket team as pace spearhead Ishant Sharma is down with hamstring injury and did not take field on the third day of Delhi's Ranji Trophy match against Haryana.
Ishant bowled six overs on the second day evening but did not take the field on the third day at all.
Asked about Ishant's absence from action, a member of Delhi team management said that he has pulled his hamstring.
Delhi bowling did lack incisiveness in Ishant's absence as Haryana managed 265 in their second innings with Manan Sharma picking six wickets.
It is still not clear as to how serious is Ishant's hamstring injury. Normally a hamstring injury takes anything between two to six weeks depending on the extent of the injury.
Ishant, in any case, will be missing the first Test due to ICC ban but if hamstring injury turns out to be serious then it might lead him to miss the second Test in Bengaluru as well.
The Indian team for the final two ODIs and first two Test matches will be selected on Monday, October 19.