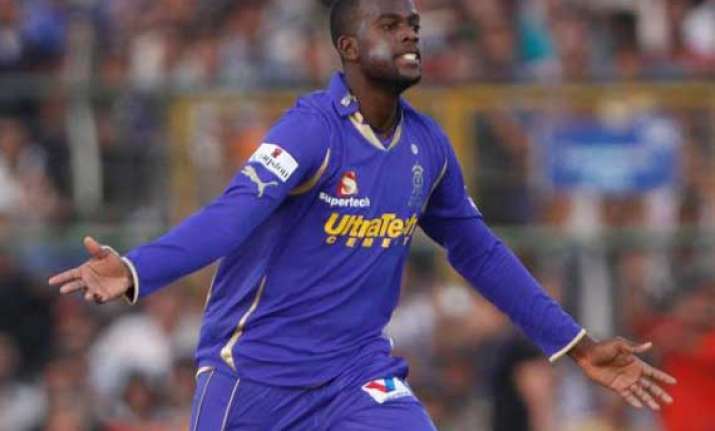 Mumbai: Rajasthan Royals' bowler Kevon Cooper has been reported for bowling certain deliveries with a suspected illegal action during the Indian Premier League (IPL) match against Mumbai Indians played here Sunday.
The West Indian was reported by on-field umpires Rod Tucker and K. Srinath along with third umpire S. Ravi at the conclusion of the match.
"Under the IPL Suspected Illegal Bowling Action policy, Mr. Cooper may request an Official Assessment from the BCCI Suspect Bowling Action Committee, which comprises S. Venkataraghavan, Javagal Srinath, A.V. Jayaprakash and BCCI Secretary Sanjay Patel," said a release Monday.
"However, pending any clearance by the Committee, Mr. Cooper would be available to be selected to play and bowl for Rajasthan Royals in the IPL 2015 season, but should he be reported a second time, he would be suspended from bowling for the remainder of that season."