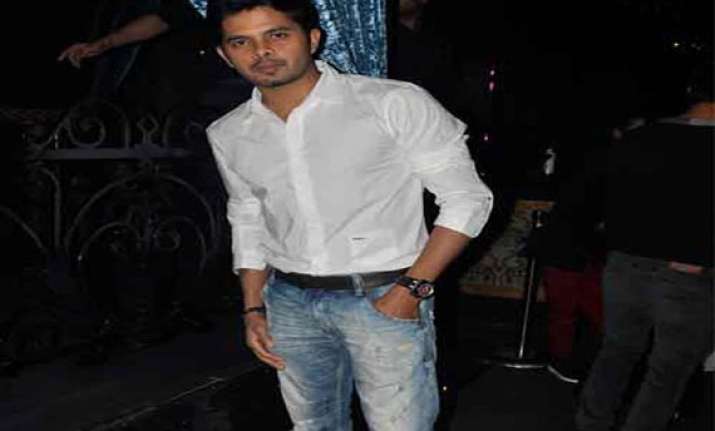 New Delhi May 22 : Rajasthan Royals' suspended bowler S. Sreesanth, presently in Delhi Police custody, today issued a press statement through his lawyer to say that he was innocent and never indulged in spot fixing.
The statement said: "I am innocent and have done no wrong. I have never indulged in any spot fixing and I have always played cricket in the spirit of the game.
"As a cricketer, I have learnt to take knocks along with accolades, in my stride.
" I recognise that I am going through a tough period in my life.
"I have utmost faith in our judicial process and I am confident that with time I will be proved innocent, and my honour and dignity will be vindicated and restored."
The statement was released through advocate Rebecca John.