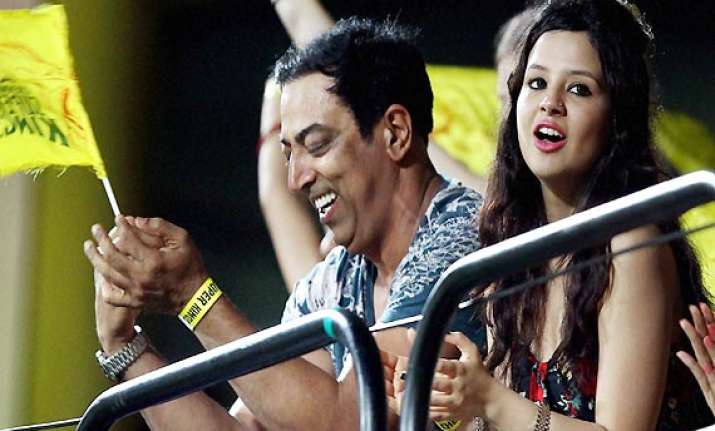 Mumbai, May 25: Chennai Super Kings and Team India captain Mahendra Singh Dhoni's wife Sakshi may not be questioned for now by Mumbai Police crime branch in the betting scandal, police sources said today.
Interrogation of small-time actor Vindoo Dara Singh and CSK honcho Gurunath Meiyappan has thrown up names of some players, actors, wives and girlfriends, but the crime branch officials said, they would move ahead only after they get incriminating evidence.
Interrogation of Gurunath Meiyappan revealed, he had placed a bet of Rs 80 lakhs before his arrest during the Mumbai Indians vs Rajasthan Royal match.
Sources said, Meiyappan had placed bets on more than 20
IPL
matches before Vindoo Dara Singh's arrest.