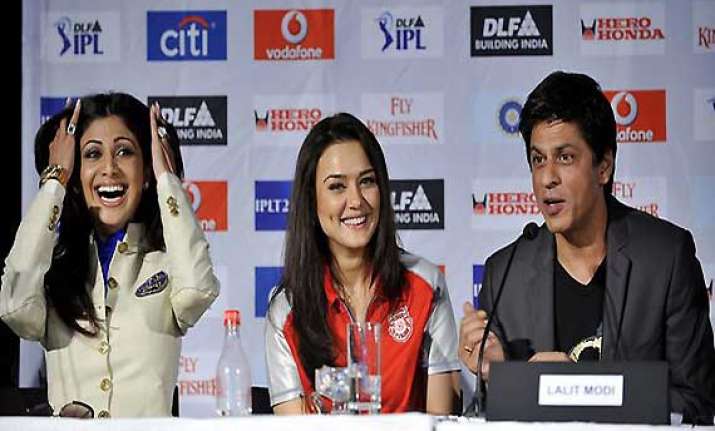 New Delhi, Jun 1: Stung by the controversies and scandals this season, the IPL authorities will put in place strict guidelines for franchise owners to ensure that the glamorous event's brand image is not dented in future. 
Although this year's IPL drew massive crowds, it was rocked by a spate of controversies involving franchise owners as well as players and the furores ranged from molestation charges against a player to a scuffle between a team owners and stadium authorities in Mumbai.
The league's boss Rajiv Shukla conceded that there were fears of brand IPL taking a hit due to the negative press but things seem to have settled down and he would ensure that there is no repeat by having a word with franchise owners.  
"We are not going to protect any player. We will definitely take action against anyone found guilty and we will tell franchises also to be very careful about these things and that they should also keep a strict eye on the activities of the respective players and support staff of their side," Shukla told PTI in an interview.
"In IPL 5, the main focus was on the cricket. We were more concerned about the organisation of the game. When I took over as chairman my aim was to maintain the sanctity of the game. The focus was on the game," he asserted.  
"I think the season was a major success because the game was successful. Whatever controversies erupted were not related to us. We haven't got any police agency to look into the cases."
Shukla said the IPL authorities are firm in dealing with any erring player and this has been conveyed to the franchises as well.
"Whenever anything is reported back to us by the police and we find that the players are guilty, we definitely take action," he said.
Asked whether the controversies dented the IPL's image, Shukla said, "Initially, people thought so but I don't think that any controversy had any adverse impact on the IPL because the kind of response we got from the people, showed that it had nothing to do with the IPL."
"Those were strictly confined to individuals. But even if tomorrow something comes to our knowledge, we will take strict action whether it is spot-fixing or anything else." Shukla said any allegation has to be backed by evidence for the IPL to take action.
"You don't know what is going on in an individual's mind.  The day something comes to our knowledge, we will take strongest possible action on that. We are very prompt in taking action," he said.
"When spot-fixing was brought into our notice, we immediately suspended five players despite the fact that there was nothing against IPL 5. An inquiry is going on.  In future, if something comes up, we will take strong action. BCCI is the only body in the world which has not pardoned its players who have been accused in fixing. As far as the rave party was concerned, that was a private party. IPL does not conduct any official party," he added referring to the spot-fixing sting operation by India TV channel and the detention of a couple of IPL players during a Mumbai rave party.
On Sports Minister Ajay Maken's suggestion that the BCCI should delink itself from the IPL, Shukla said, "IPL is a sub-committee of BCCI. IPL is a domestic league of BCCI. It cannot be segregated. IPL has grown because of the effort of the people in the BCCI and support of the cricket fans.