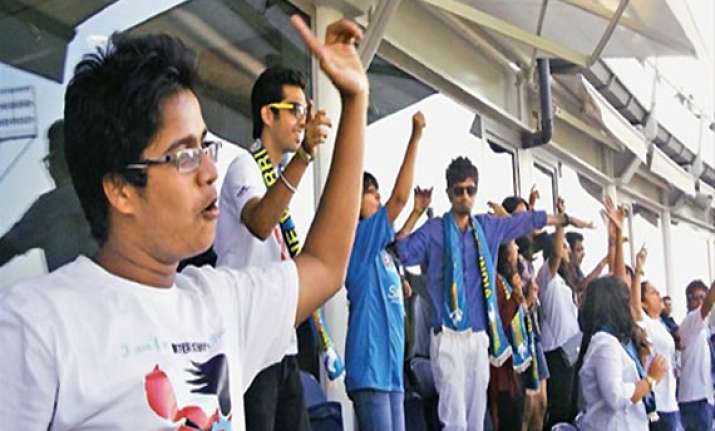 Mumbai, May 23: With reports coming about small-time actor Vindoo Dara Singh being called to the VIP lounge by Chennai Super Kings co-owner Gurunath Meiyappan during an IPL match in Chennai, questions have been raised whether VIP box in IPL matches had really become a box for fixing matches.
First, let's find out what these VIP box and VVIP boxes are:
How to get into a  VIP BOX:
Each and every franchisee keeps a designated box in their home venue as a VVIP Box. It's called Hospitality Box also. In this particular box around 100 to 150 seats are reserved.
Each franchisee owner gives tickets for this box  tobusinessmen, celebrities, IPS, IAS officers and other personalities who are close to them. They also give a few tickets to players' wives and girlfriends too.  
A particular franchisee has this facility only at his/her home venue. For away match, the other team owner keeps a fixed stand and certain numbers of tickets for them. Franchisee owners also sit in this stand.
The franchisee keeps one person to look after all the distribution of  tickets to those stands.  Apart from that, a  few people are there to take care of VVIPs throughout the match.
If  a general public want to buy  tickets to this box, he/she has to exert influence and has to pay Rs 30,000-Rs 50,000 a ticket.
The VIP box is the one of the prestigious boxes in the stadium.
Excellent  fare is served in the VIP box. The franchisee owner keeps his team's goodies, flags, masks and other items in this box  to cheer up his team. The franchisee serves top class wine and beer to the  VIP guests.
Extra security is provided by each franchisee for this stand. The contract is given to handle VIP box to the  best hospitality company, who take  care of all the guests.