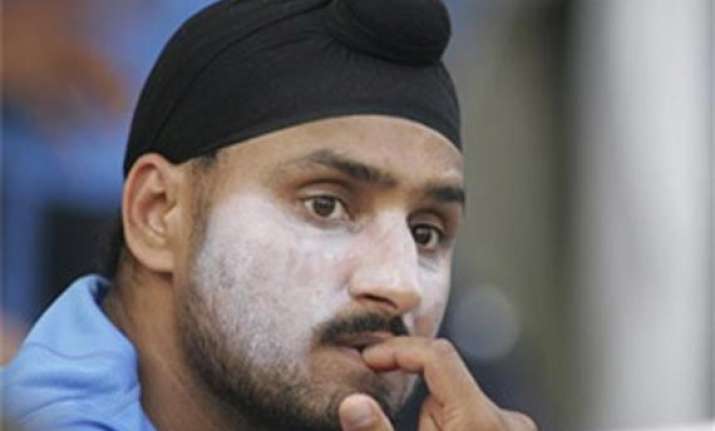 Mumbai: Mumbai police crime branch is likely to question Mumbai Indians player Harbhajan Singh and three players from Chennai Super Kings who were close to Gurunath Meiyappan to ascertain whether they were influenced by the gang of punters.
A senior police official said, they wanted to record the statements of players because CSK honcho Gurunath Meiyappan had told Mumbai police that actor Vindoo Dara Singh had asked him to get in touch with Harbhajan Singh for help during betting on IPL matches.
The crime branch  has meanwhile summoned Meiyappan's close friend and  Chennai-based hotelier Vikram Aggarwal alias Victor,  to appear before it on May 31. Victor has meanwhile gone underground.
Vindoo and Meiyappan have both denied  Victor's  role in the betting controversy, but police want to know the reasons behind the frequent calls between Victor and the absconding bookies Sanjay Jaipur, Pawan Jaipur and Chandresh alias Jupiter.
Several players also used to visit Aggarwal's Chennai hotel often, police said.
Police sources said, it was Vindoo who facilitated bookie Pawan Jaipur's escape from India, by providing his car to take him to airport to catch the Emirates flight to Dubai. On his passport, Pawan Jaipur has been named Sandeep Jhabra, and a lookout notice has been issued.
Pawan Jaipur and Sanjay Jaipur absconded soon after news of the arrest of the three Rajasthan Royals cricketers spread on May 16 morning .
Police said, Vindoo and Vikram Aggarwal alias Victor arranged Pawan Jaipur's stay in a hotel in Mumbai for a night, before he escaped. Pawan Jaipur has close contacts with bookies based in Pakistan and Dubai.
Crime branch sleuths are poring over the diaries of Vindoo and Meiyappan to find out which of the IPL players visited the jewellery shop owned by the bookie brothers.