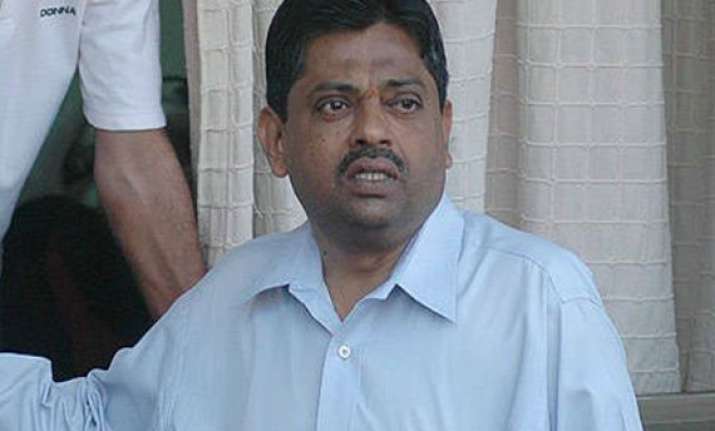 Bangalore, June 21 : The two-member committee, set up by the Indian cricket board to inquire into complaints of spot fixing and betting in the recent Indian Premier League T-20 tournament, met here Friday for the first time to deliberate on the modalities, an official said.
"The probe panel, comprising Justice T. Jayaram Chouta and Justice R. Balasubramanian, met here to draw a schedule to inquire into the complaints and hold hearings of the accused players in spot fixing and owners and others named in betting," BCCI game development manager Ratnakar Shetty told reporters here.
Clarifying that no time-frame had been set to complete the probe or submit its report, Shetty said the Board of Control for Cricket in India's (BCCI) terms of reference had been given to the panel members June 15 and relevant documents Friday at the day-long meeting.
Three players - S. Sreesanth, Ankeet Chavan and Ajit Chandila - of the Rajasthan Royals (RR) team were charged with spot fixing in the league matches, while Chennai Super Kings (CSK) team principal Gurunath Meiyappan and RR's co-owner Raj Kundra have been accused of indulging in betting on some games during the two-month-long tournament.
The BCCI will also provide operational and administrative assistance to the panel to begin the inquiry process soon.
"As the two judges met for the first time only today (Friday) to discuss the mode of operation, let us wait and see how the inquiry takes place," Shetty said.
Though former board secretary Sanjay Jagdale was appointed as the panel's third member, he withdrew from it later following his resignation in the wake of raging controversy that snowballed into the stepping down of board president N. Srinivasan in May.
Incidentally, Meiyappan is the son-in-law of Srinivasan.
Kundra has admitted to the Delhi Police his alleged involvement in betting on his team's league ties in the recent tournament.