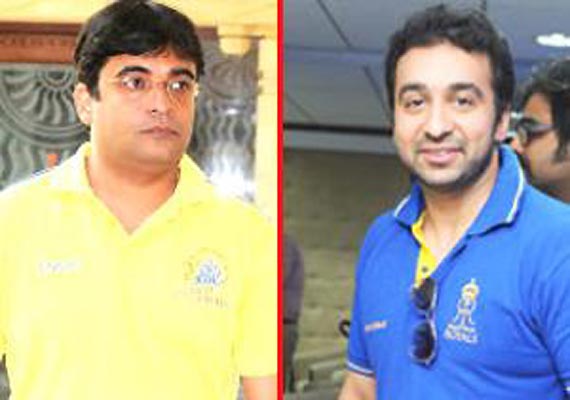 New Delhi, Jul 29: The two-member committee probing the sixth edition of IPL has cleared Rajasthan Royals' co-owner Raj Kundra and N Srinivasan's son-in-law Gurunath Meiyappan of any involvement in spot fixing, a move which paves the way for Srinivasan to return to the post of BCCI president.
The committee comprising former judges T Jayaram Chouta and R Balasubramanian submitted its report to the Board of Control for Cricket in India on Sunday which will be forwarded to the IPL governing council.
The report will be studied by
Arun Jaitley
who is expected to brief the IPL governing council.
A senior BCCI official, who did not wish to be named, said that as Srinivasan had offered to step aside on his own, it has been left to him to decide if he wants to get back as president of the board.
Though Mumbai Police refused to react to the clean chit given to Meiyappan, sources in the police department said the court case against Meiyappan and Vindoo Dara Singh will continue.
Both Meiyappan and Singh were arrested by the Crime Branch of the Mumbai Police and are out on bail, though they have been asked not to leave the country.
Srinivasan had to step aside as BCCI president after Meiyappan was arrested by the Mumbai Police on charges of gambling, and Jagmohan Dalmiya was appointed as the interim chief.
Dalmiya also said that the report of BCCI's anti-corruption unit chief Ravi Sawani was discussed but since Rajasthan Royals' player Ajit Chandila is still in police custody, the probe is yet to be completed.