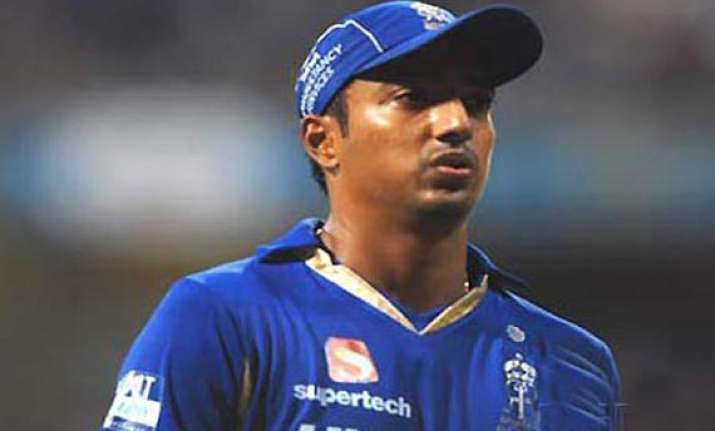 New Delhi, May 29: Suspended cricketer Ankeet Chavan, an accused in the IPL spot-fixing scandal, today moved a fresh bail application before a sessions court after he was denied the relief by a magistrate's court.
Chavan filed his bail plea before Additional Sessions Judge Vinay Kumar Khanna, who has kept the matter for hearing on May 30.
The move was made by the cricketer after the magisterial court yesterday declined his regular and interim bail on the ground that "social stigma cannot be a ground to give him the relief".
"The defence counsel has cited reason of social stigma... Social sentiments cannot be considered as a valid ground while evaluating the grounds of bail.
"Keeping in view the gravity of offence and conspiracy with other co-accused persons, I do not find any ground to admit accused either on regular or on interim bail. Both the applications are accordingly dismissed," the judge had said.
He has taken the identical ground of his marriage, which was rejected by the magisterial court yesterday.
Chavan has sought bail on the ground that his marriage is fixed for June 2 and if the wedding does not take place it will cause harm to his reputation and that of the prospective bride.
It also said that invitation cards have already been distributed and all preparations for the marriage done.
In his plea, Chavan said there is no direct evidence against him and he has been falsely implicated in the case.
Indian pacer S Sreesanth and Chavan along with Rajasthan teammate Ajit Chandila are in the custody of the Delhi Police after they were arrested from Mumbai on May 16 on charges of spot-fixing in the Indian Premier League 2013