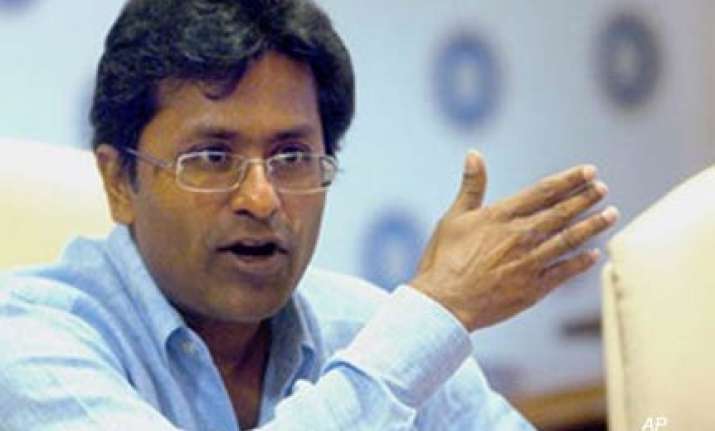 The Enforcement Directorate and Income Tax officials ave closed in on the actual beneficiaries of the Rs 425 crore facilitation fee that Multi Screen Media, Singapore, allegedly paid Mauritius-based World Sports Group as payoff for IPL telecast rights, reports Times of India.
Sources said investigators have successfully trailed a Rs 125 crore remittance to a firm, Park House Holdings Ltd, in the tax haven of British Virgin Islands in the Caribbean.
The trail of funds from WSG accounts holds the key to the IPL money laundering case being investigated by different government agencies. Sources said agencies had written to authorities in British Virgin Islands, seeking details of the remittance to Park House Holdings Ltd.  
Details of the remittances could throw light on the investments made by some shell companies in IPL franchises. The government has written to various foreign authorities in tax havens to ascertain the source of investments in Rajasthan Royals, Knight Riders and Kings XI Punjab.
The ED and I-T have, sources claimed, built a strong case establishing flow of undeclared funds into IPL franchises, with the investigations yielding details of Colway Investments Ltd from Mauritius, Sea Island Investments Ltd, Kuki Investments, Tresco International and Blue Water Estate among a host of other firms spread across various tax havens.
Mauritius-based Colway Investments is owned by Modi's step son-in-law Gaurav Burman.  
Through this company, Burman had allegedly bought 23% stake in KPH Dream Cricket Pvt Ltd, the owners of Kings XI Punjab. Sea Island Investments Ltd, again based in Mauritius, is believed to have allegedly made investments in Knight Riders Sports Pvt Ltd, owners of Kolkata Knight Riders.
Manoj Badale, promoter of Rajasthan Royals, has already told investigators that he took in Modi's brother-in-law Suresh Chellaram as a partner after the latter was introduced to him by the former IPL boss.
In another significant, development, investigators have written to British authorities seeking the source of payments for transactions by credit cards issued to the sacked IPL boss. Modi is being sought here by different agencies, including ED and I-T Investigation for questioning in connection with the IPL money laundering case.
 Modi, who is currently in London, is being sought here for questioning though he has sought exemption from appearance on the ground that there was a threat to his life.