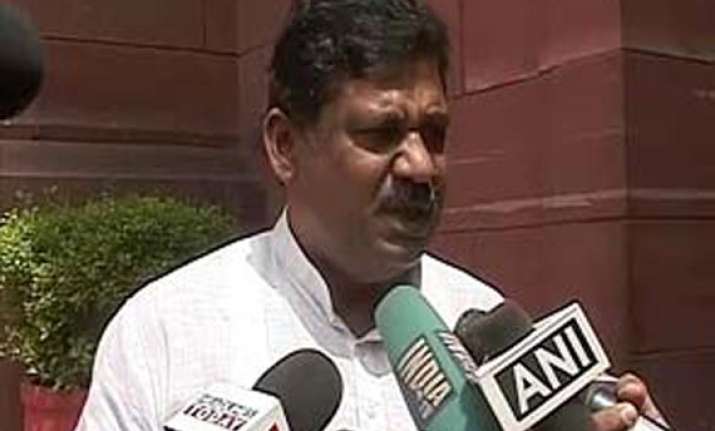 New Delhi, May 28: Cricketer-turned-politician Kirti Azad today attacked the current dispensation in BCCI saying people in the board are not going after its President N Srinivasan because "somebody wants to be the next president" of the high-profile sports body.
"They (BCCI) do not want to take on Srinivasan because somebody wants to be next BCCI president. They think, if they go against him, they will not get 10-15 votes from his loyalists in the next AGM," Azad said.
"They are acting like Gandhiji's three monkeys. They all are involved. You scratch my back I'll scratch yours. Such is the current scenario," he said.
Asked if Srinivasan should step down as the BCCI chief, Azad said, "Why should I say Srinivasan should resign or not?  I would first like to know what people in BCCI, who talk of high morality and probity in public life, think. What they think about Srinivasan?"