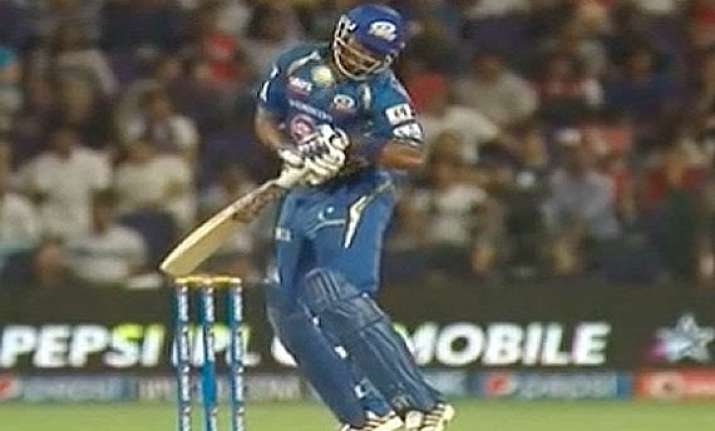 New Delhi: The reigning champion Mumbai Indians has not only lost the opening match against KKR in the seventh edition of the IPL but along with it has lost something else.
The victim was the swashbuckling Caribbean batsman Kieron Pollard who lost his wrist watch.
The bowler was South African speedster Morne Morkel who was at his lethal best. Kieron Pollard had just arrived at the crease and he was greeted by the chin music from Morne Morkel.
After the blow it seemed that Pollard lost his touch and was finding it difficult to time the ball. Pollard was ultimately bowled out and he could  not show his heroics in the first game.