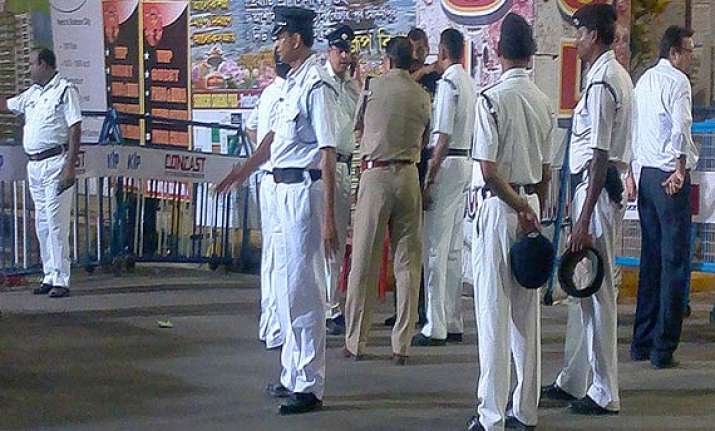 Kolkata:  With the counting of votes for the Lok Sabha polls slated for May 16, Kolkata Police have raised security issues over the May 14 IPL fixture between Kolkata Knight Riders and Mumbai Indians.
"The election process will be on full swing at that time, so there are some security related issues," a senior Kolkata Police official told PTI.     
As a matter of fact, the EVMs will be kept at the Netaji Indoor Stadium after the last phase of polling on May 12 and section 144 of CrPC will be enforced in the surrounding areas.     
He, however, hoped to sort out the matter with the Cricket Association of Bengal.     
The CAB has apparently printed the tickets for the match but due to the security concerns they're not being able to sell them.     
The Kolkata Police, as a matter of fact, has to give a green signal by giving stamps on the tickets before it goes
for the sale.     
When contacted, the CAB joint-secretary Subir Ganguly said there was 'no problem' over hosting the match.     
"The match will be on as per schedule," he said. IPL chairman Ranjib Biswal said there's a provision of
shifting the match if there are any concerns.     
"However, we're not aware of this as CAB has not officially informed us. If they do write, we'll take a decision after talking to (interim president) Sunil Gavaskar."