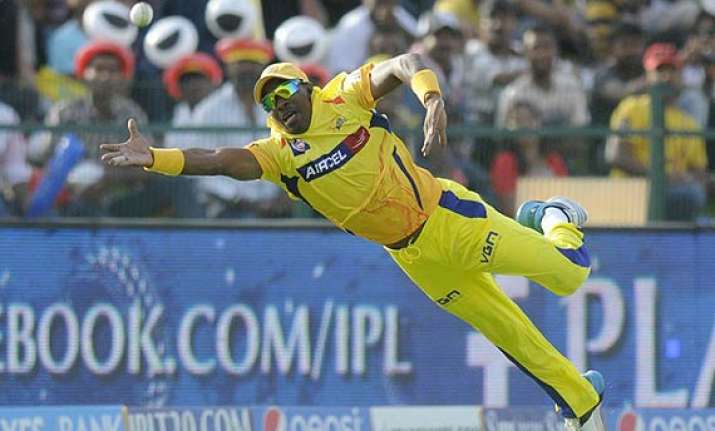 New Delhi:  The Chennai team had a miserable outing as  the luck don't seemed to be favouring the men in yellow. The Dhoni led side first lost the match after posting a massive score of 205 runs.
Kings XI Punjab achieved the target with the help of  joint heroics in batting display by Glenn Maxwell and David Miller who helped to reach the target in 18.5 overs.
The Chennai team had another bad news in store for them as one of their key player and Caribbean allrounder
Dwayne Bravo
had injured himself.
The incident took place while Bravo was fielding. It was in the eleventh over when Bravo had dived to catch the ball.Maxwell had switch hit the delivery which Bravo in an attempt to save  had only injured his shoulder.
He was immediately taken off the field and he did not bowl after that incident.
He was taken to the nearest hospital for treatment where the seriousness of his injury will be checked by the team of doctors.  
The team management has said the gravity of the injury is not known at the moment and the team will take decision regarding this matter once the reports of the medical test come out.