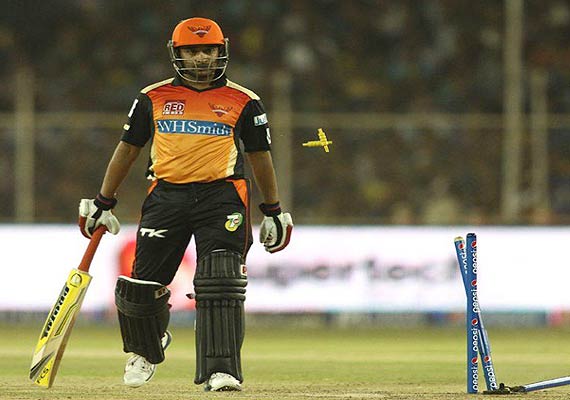 New Delhi: The match between Sunrisers Hyderabad and Rajasthan Royals in IPL 7 witnessed a funny situation in the game of cricket. It was in the last over of the match that Sunrisers batsman Amit Mishra seemed to lost in his own world.
After a pair of errant throws missed the stumps, Amit Mishra paid for a bewildering stroll down the pitch to eventually be run out by Royals wicketkeeper Sanju Samson
The stumper of Rajasthan Royals Sanju Samson missed the target after Mishra tried to sneak a bye, and the ball went to bowler James Faulkner who missed as well.
Finally, Samson threw down the stumps with Amit  Mishra still unable to return to his crease.