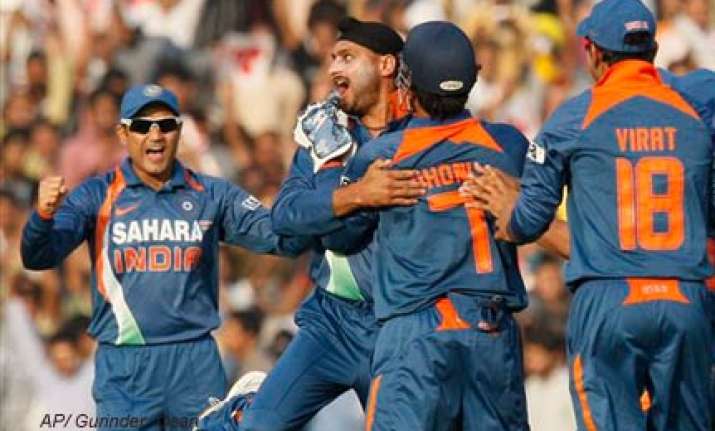 The Indian and Australian cricket teams  arrived in Guwahati on Friday from Hyderabad for the sixth one-day international match scheduled to be played at the Nehru Stadium  on November eight.
The two teams arrived at the Lokopriyo Gopinath International Airport from Hyderabad by a Jet Airways flight.
The players were escorted to their respective hotels amid tight security with fans lining up the entire way from the airport to the two hotels in different parts of the city.
The Indian team is staying at Hotel Brahmaputra Ashok near Latasil area while the Australian team has been put up at the new Hotel Nakshatra in Beltola area of the city.
Both the team members and officials were greeted at the hotels with the traditional Assamese 'gamosa' (hand woven towel).
Meanwhile, all arrangements have been completed for the Sunday match and the state police department has made elaborate arrangements to tackle any untoward incident, Assam Cricket Association Secretary Bikash Barua said. PTI