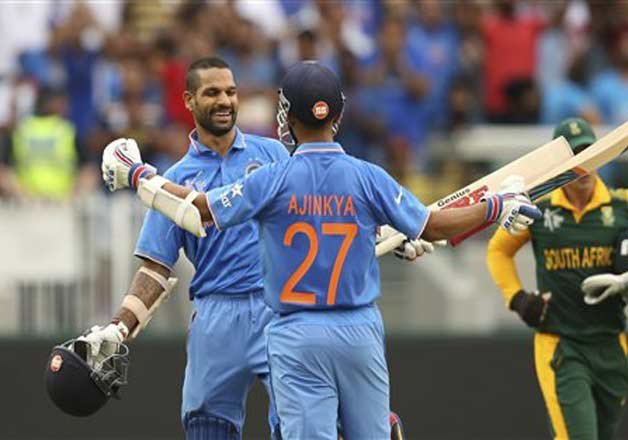 Melbourne: Former England captain Geoffrey Boycott has said that the Indian cricket team is doing well because so far it has been a "batsman's World Cup" and they will continue to be a "big threat" when batting first.
"I think it is because this is a batsman's World Cup. You look at the flat decks, shortish boundaries, heavy bats, no spin or turn and you look at the field restrictions. Its easier than ever for the batsman, more difficult for the bowlers. And I think India's strength is batting, they have always had good batsmen. So batting first, I believe India will be a threat, a big threat," Boycott told ESPNcricinfo.
Adding weight to Boycott's 'batting first' theory, India have won two important games while putting runs on the board against Pakistan and South Africa. The former England captain believes that India's forte has always been batting.
"When you bat first and you have a good batting line-up, there is less pressure, players have no inhibitions, they play with freedom, they can express themselves because batting is their forte. And when you bat first you don't know what score you are going to get, what score is going to be best," said Boycott.
Boycott also opined that skipper Mahendra Singh Dhoni is comfortable with batting first and hence toss is key for India.
"I also think Dhoni as a captain is more comfortable when his team posts a big score and then defends it. That is the key where Dhoni is comfortable. So for me the toss is important to a lot of teams, but I think it is more important for India," he said.
India's bowling, led by Mohammed Shami, has also improved by leaps and bounds during the Australian summer and Boycott had a word of praise for the bowling department.
"And although bowlers have had a tough time in this World Cup, the Indian bowlers, who were not well known, bowled really well. There is no movement for bowlers but these bowlers bowled a wonderful line and length. They bowled so tight a line against Pakistan that they put the pressure on the batsmen. Pakistan batsmen found it hard to get runs and were out," he said.