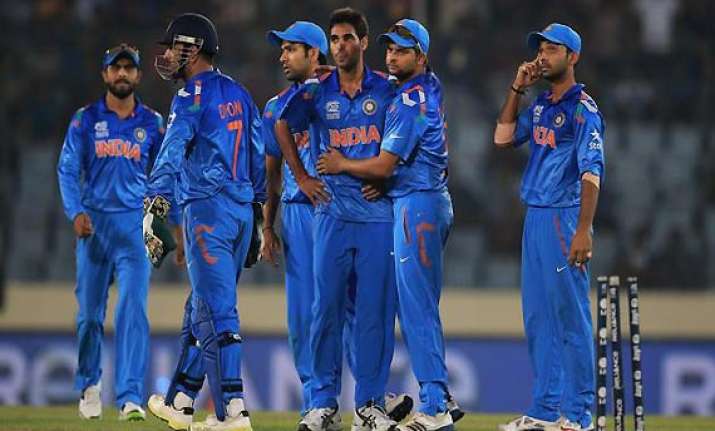 Dubai: Though India dropped two places to No.5 in the Test rankings, they have once again risen to become the No.1 ranked Twenty20 International side as the International Cricket Council (ICC) released the rankings Thursday.
India swapped places with reigning World Twenty20 champions Sri Lanka, who slid a place to No.2.
In the past 12 months, India have lost just one T20I - against Sri Lanka in the recent World T20 final - while Sri Lanka have lost four. The 2013-14 results are weighted at 100 percent whereas the results in 2011-12 and 2012-13 are now weighted at 50 percent. Therefore, Sri Lanka's strong performances in those two years now count for less.
In the other major change, the West Indies have slipped two places to No.7. This has moved Australia and New Zealand up by one position each.