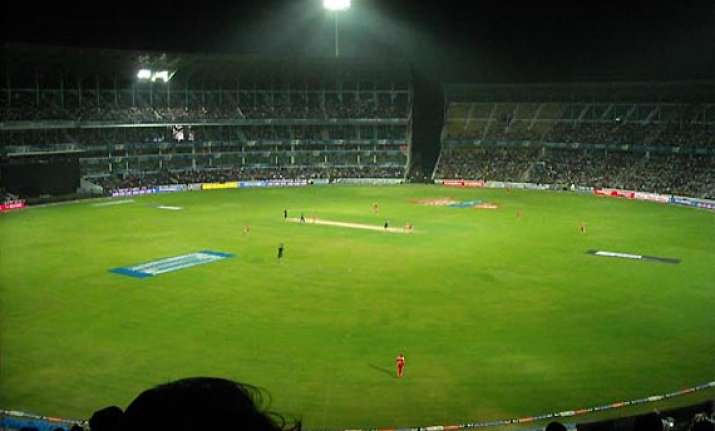 Rajkot:  Inclement weather could pose a threat to the India-Australia T20 international match here on Thursday with the Met Department forecasting rainfall over the next 48 hours.
There was a heavy downpour this afternoon and unseasonal showers could disrupt the one-off T20 game to be held at the newly built SCA Stadium on the city's outskirts.  
However, Saurashtra Cricket Association (SCA) sources said the match isn't likely to be affected, as they have a good drainage mechanism in the stadium.  "It had rained heavily for three days last week but the outfield and wickets were not affected," they said.  
"Even if it rains two or three hours prior to the start of match, we can have the match with a slight delay, provided it doesn't rain too heavily tomorrow." Almost 80 per cent of the tickets have been sold, and the stadium has a capacity to seat 28,000 people.