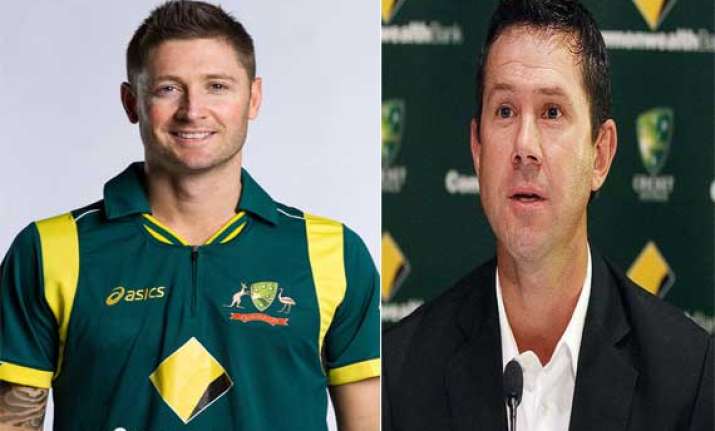 Sydney: Australian Test captain Michael Clarke says if former captain Ricky Ponting had any issue with him he (Ponting) should have approached him.
Ponting, in his autobiography, has critised Clarke for not "sticking around for a chat and a laugh and a post mortem on the day's play".
He also accused vice-captain Clarke of not offering to share any of the captaincy workload during the final years of Ponting's reign in charge of the team.
Clarke said he felt he had always been loyal to Ponting, and would continue to be so, he did express some dismay at Australia's greatest Test run-scorer's comments.
"Everyone is entitled top their opinion I guess," Clarke said.
"But the one thing, I guess I will say, is that if Ricky felt that was the situation in the team, as the captain of the Australian cricket team, I would have thought he would have approached me personally at the time."
There are suggestions in Ponting's book that Clarke's high-profile relationship with Lara Bingle put him at odds with the rest of the team.
Clarke is battling to overcome a long-term back injury ahead of the first Ashes Test against England at the Gabba starting on November 21.