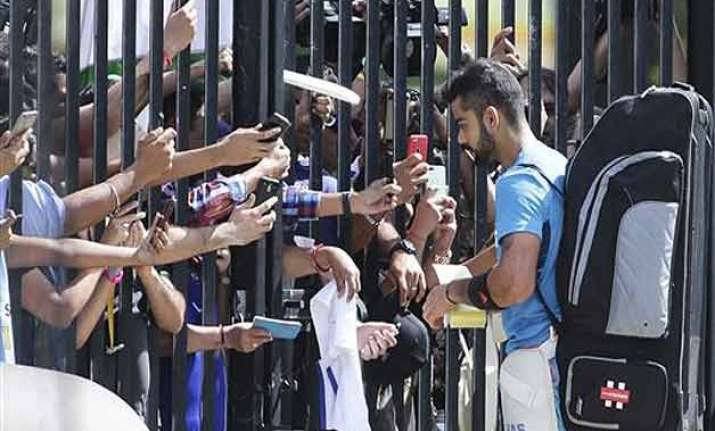 Sydney: India's disregard for their fans continued on Wednesday with their supporters locked out of the Sydney Cricket Ground (SCG) and captain Mahendra Singh Dhoni refusing to fulfill his media obligations on the eve of their cricket World Cup semi-final match against Australia.
Vice-captain Virat Kohli made some effort to acknowledge the people by signing a few autographs through the fence for the dozens shut out on Driver Avenue. The rest of his teammates simply retreated to the dressing rooms, reports news.com.au.
A whopping 70 percent of Wednesday's capacity crowd are estimated to be Indians.
Asked why his skipper was absent from his obligatory pre-match press conference, his replacement Rohit Sharma was unable to provide a plausible explanation. Asked if there was anything wrong with Dhoni, Sharma replied, "He's fine."