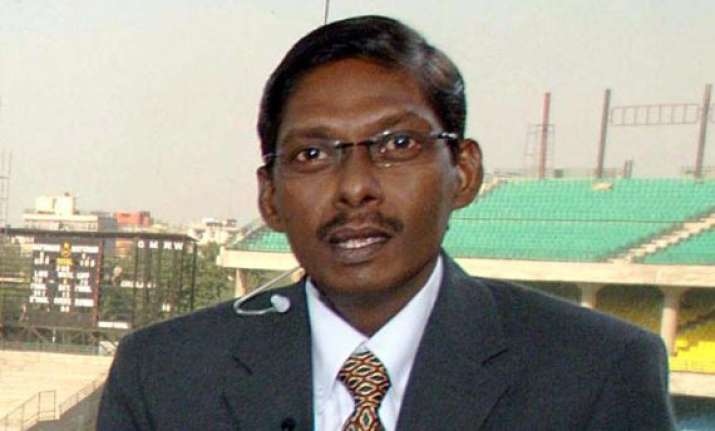 Johannesburg, Jun 27:  Days after India's triumph at the Champions Trophy, the international cricketers' association announced it would refer a disputed ICC election to an ethics officer for investigation because cricket's governing body was "ignoring" vote fixing allegations.
With cricket also embroiled in a match-fixing case in India -- which came soon after the vote dispute -- Federation of International Cricketers' Associations executive chairman Paul Marsh on Thursday said the International Cricket Council was now hoping the vote controversy "will go away."
FICA, which represents players from six of the 10 test-playing countries, says it has evidence that test captains were pressured by their national associations -- and apparently indirectly by the Indian cricket board -- to vote for India's Laxman Sivaramakrishnan as a player representative on the ICC cricket committee.
Sivaramakrishnan won a re-vote over former FICA chief executive Tim May, who later resigned from FICA.
"The evidence is strong and we expect it to be acted upon," Marsh said, without detailing any of the evidence.
The ICC had said on May 9 it was considering a request by FICA to investigate allegations of improper influence, believed to be by the powerful Board of Control for Cricket in India, which allegedly pressured other national boards to get their captains to change votes for May to votes for Sivaramakrishnan.
But since then, Indian cricket has been rocked by match-fixing allegations in its Indian Premier League. A former test player and the son-in-law of the BCCI president have been implicated.
BCCI president Narainswamy Srinivasan has stepped aside while the investigation of his son-in-law, an IPL team official, goes on.
FICA said Thursday it had met in London last week during the Champions Trophy and had decided to pursue an investigation into the vote through the ICC's ethics officer because the ICC "has refused to follow its own processes for dealing with allegations of unethical behavior."
"FICA has tried all we can to get the ICC to refer this matter to the ethics officer themselves," FICA's Marsh said, "however, after more than six weeks of no action we are left with no choice but to refer the matter ourselves.
"Sadly this is yet another example of the poor governance practices that exist in cricket. The ICC should be taking these allegations incredibly seriously."
FICA also released a statement it said was supported by players from the six countries it represents; Australia, England, New Zealand, South Africa, Sri Lanka and West Indies. India, Pakistan, Bangladesh and Zimbabwe players are not represented by FICA.
The player statement came after meetings with teams at the Champions Trophy in England and Wales, FICA said.
In the "statement of unity," the players said they "expect cricket's administrators to ensure our great game is managed off the field to the same high standards of dignity and integrity as those to which we are committed."
FICA said the players' statement also had been sent to the ICC.
Any possible investigation into the Sivaramakrishnan-May vote was overshadowed by the IPL investigation, which has led to the arrests of players and officials, including India test bowler Shantakumaran Sreesanth.
Chennai Super Kings team principal Gurunath Meiyappan, the son-in-law of Srinivasan, has been released on bail after being arrested on suspicion of being in contact with illegal bookmakers.